Wed., July 15, 2020
RV cooking: Special birthday dinner on the Peninsula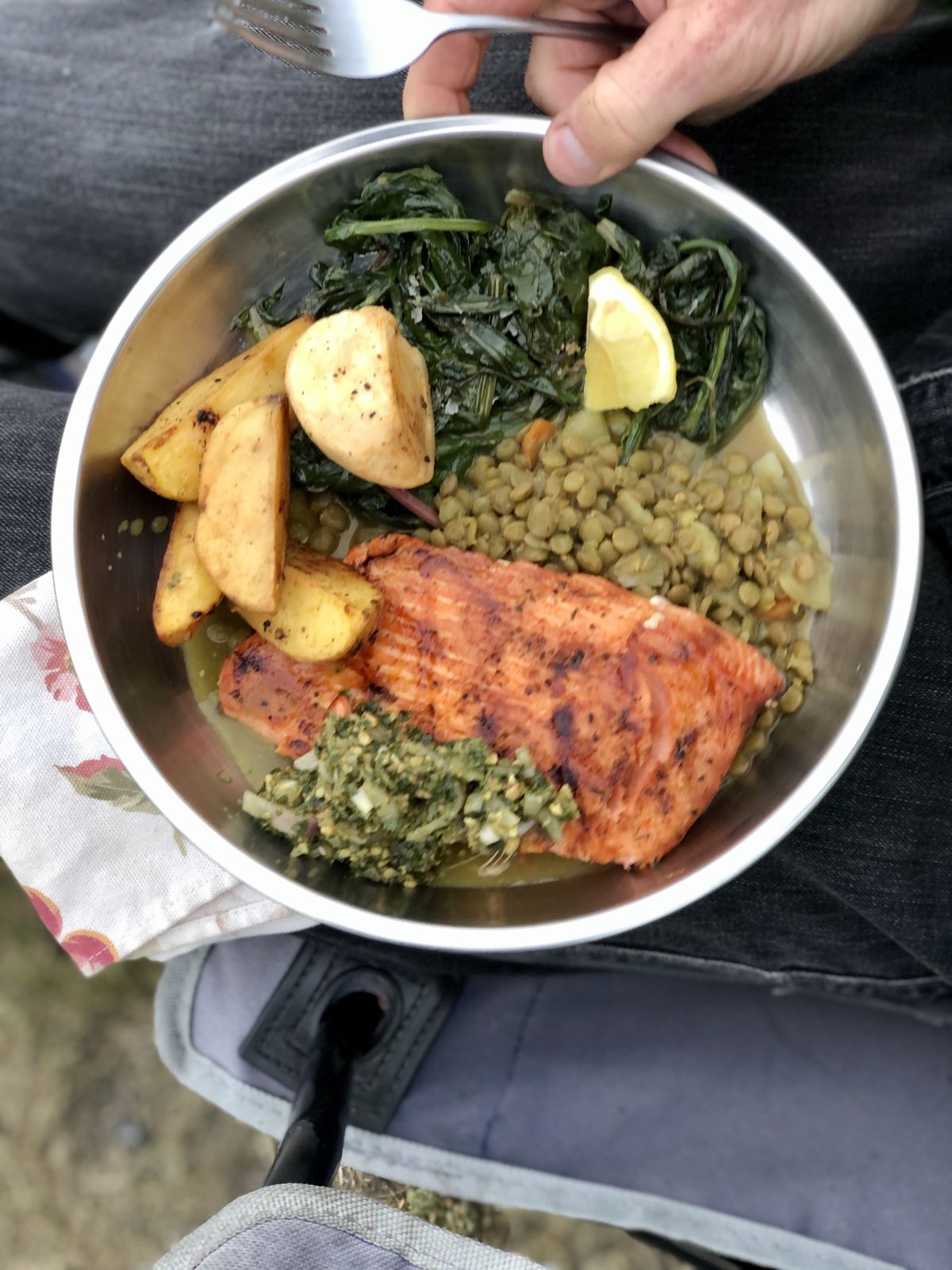 Grilled salmon on curried lentils is a hit by the campfire. (Leslie Kelly)
A trip to the Olympic Peninsula was extra memorable because of a special birthday dinner.
Wild, fresh salmon has become John's celebration meal of choice and that's an easy target to hit during the summer months in the Pacific Northwest. We're so fortunate, right?
Add lentils from the Palouse and farmers market greens, plus oven-roasted turnips and it's all so very good. Especially when enjoyed with a memorable Northstar Merlot, one of our absolute favorite reds out of Walla Walla.
No birthday cake, but we dug into a big bowl of ice cream. YAY!
---
---