Another small trailer to love - the Arrowhead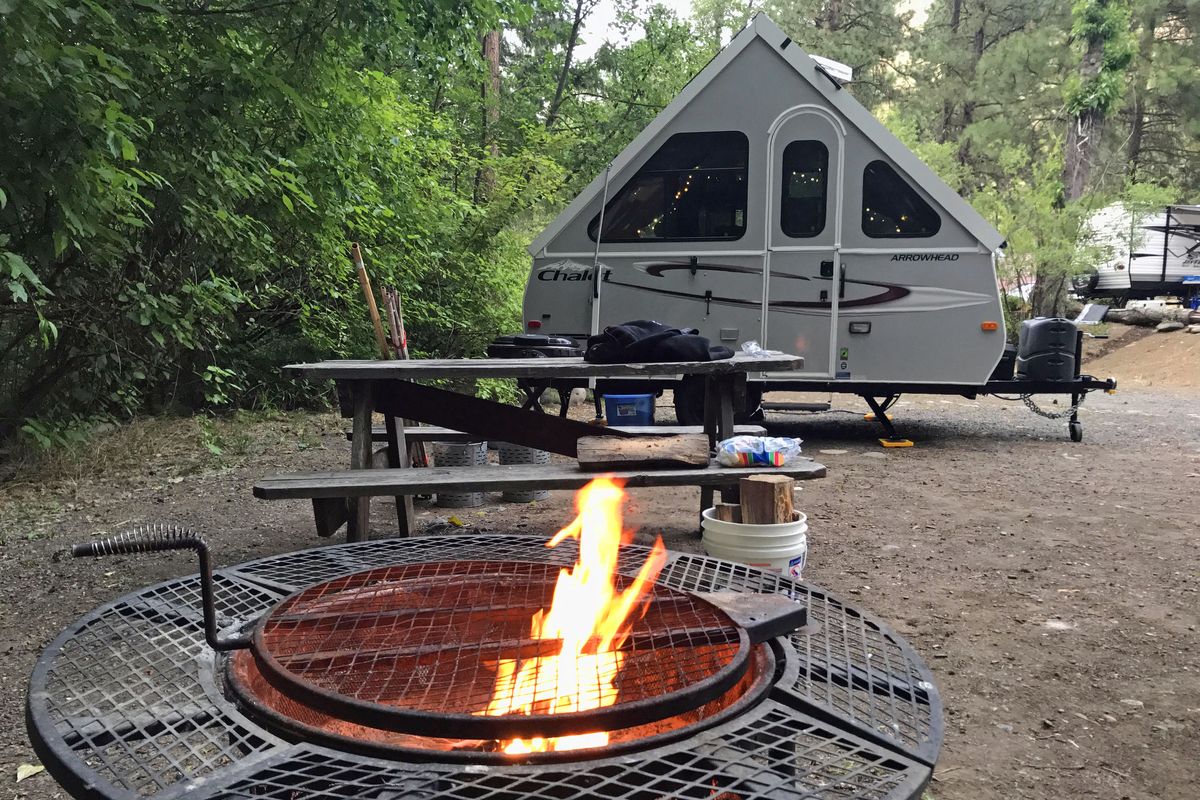 It's nice to run into other travel trailer fans.
After our last column about small travel trailers, we heard from Phil and Alison Mixter of Pullman who own a 2013 Chalet Arrowhead. How's it going? The short answer: They love it.
The Mixters bought their trailer in 2019 after looking at other RVs.
"We personally didn't want to own a large RV bus and looked at modified vans, but nothing really spoke to us," Phil told us in an email.
They found a lightly used Arrowhead in Lewiston, Idaho, and pulled the trigger. They spent some time learning how to drive and operate the trailer and then started taking it on regional trips in the Pacific Northwest.
Says Phil:
"We love our ultralight trailer and using our car to pull it. We enjoy the smaller scale that works for us. We're constantly learning and talking about ways to improve our experience. ... To readers considering these options, we say "GO FOR IT!" and enjoy the road!"
Anyone else out there considering a small trailer? Check out the photos of the Mixters' Arrowhead.
Thanks for sharing, Phil and Alison!
---
---