Wed., March 4, 2020
RV park review: The Springs at Borrego is super cool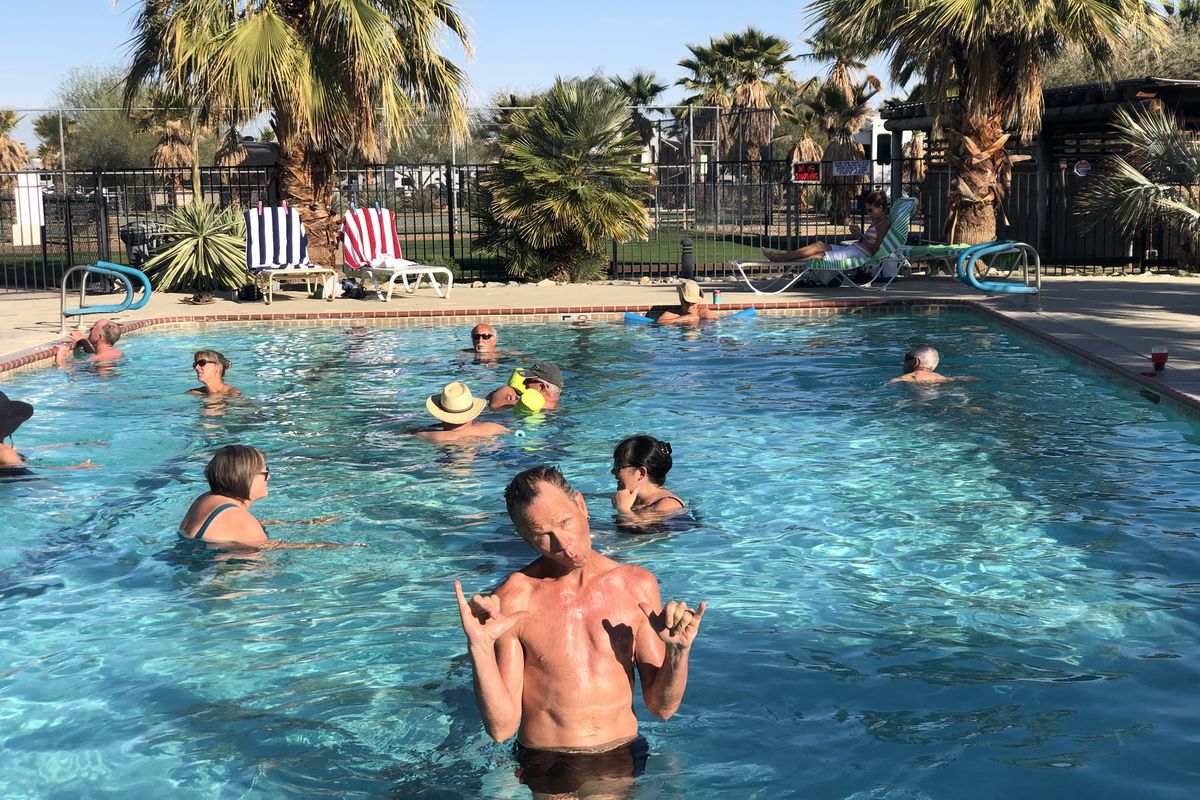 The Springs at Borrego RV Resort and Golf Course is very popular with the Snowbird set. (Leslie Kelly)
Wow, we couldn't stop saying as we were escorted to our pull-through site at the expansive RV resort known as The Springs at Borrego.
For starters, our neighbors were a pretty high-class crowd, with many of the roomy spaces occupied by high-end Class A vehicles. We're talking rigs in the seven-figure range. Many of those big buses looked deeply entrenched for the Snowbird season, with personal touches tastefully displayed around their campsites.
Once settled, we headed for the pool area and it was happening. The saline pool was full of happy campers chatting as the afternoon sun warmed to the low 80s. This is the life, especially if you're sick of gray, cold weather.
The community center also had several mineral baths for soaking and a small gym. There were restrooms, a laundry facility and a "wellness center", where you could call and arrange to meet up with a massage therapist. There are also tennis courts and meeting rooms, where the staff organizes functions. There was a pancake breakfast while we were there, which was $6 for a full meal deal.
The spots aren't cheap, ringing up at around $100 for a nightly stay. There are discounts for longer stays, though.
We really liked the location, too, a 10-minute bike ride from the charming town of Borrego Springs. When checking in, the front desk sends you off with a long list of dining recommendations. We appreciate that kind of personal touch, especially from such a well-run operation.
The lone bummer of our stay was the lack of decent WiFi, but that seems to be a recurring issue at RV parks everywhere. There was a community room where we were able to plug into a hot spot, so we got our internet needs met.
---
---