Wed., March 11, 2020
It was a great ride, Kona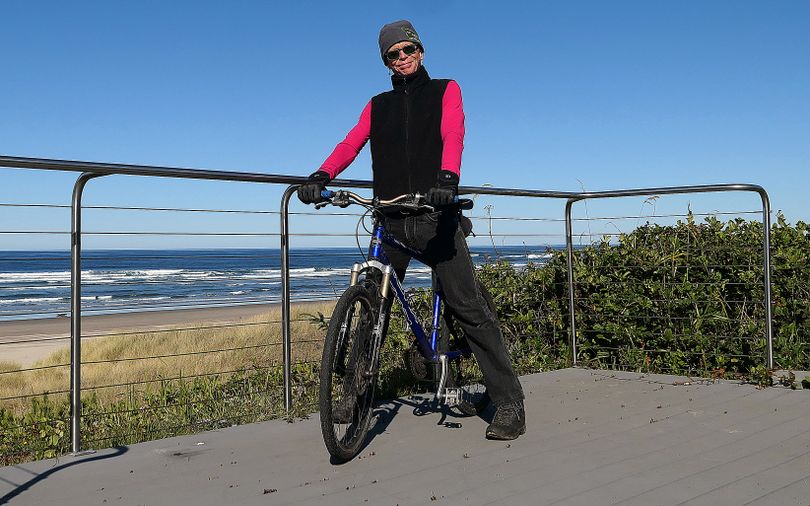 Oh Kona, I'm gonna miss you.
Last week in Phoenix, my beloved Kona Cinder Cone mountain bike was stolen while I was visiting a shopping mall, the cable lock cut.
The bike and I go back two decades, so forgive me if I wax a little nostalgic about it.
After I bought it at a shop in Coeur d'Alene, I promptly rode it on trails throughout the Inland Northwest, from Mount Spokane State Park to the Esmeralda Trail in Millwood. My favorite ride was off of High Drive on the South Hill, which I visited at least three times a week.
In 2004, I moved to Memphis and rode the trails around Shelby County in Tennessee. I missed Spokane's amazing mountain biking terrain, but I made the best of things.
Then a life-changing event happened. One cold night in Memphis, I was carjacked, my automobile taken at gunpoint.
After that dramatic event, I started riding my Kona Cinder Cone as a commuter bicycle. I put slick tires on it and traveled to work on the busy streets of Memphis, at the time considered a crazy thing to do in a busy urban area with few bike lanes.
I found that I loved riding to work and that had a lot to do with Kona's nimble performance.
Over the years since, Kona remained primarily a commuter bicycle for various jobs. I worked as a teacher in Seattle and rode it to school. I worked for Microsoft and the Seattle Mariners, and bicycled through downtown regularly. When I ran errands around the Seattle, it was usually on my trusty Kona.
As we embarked on our latest RV tour last fall, I decided to bring Kona along, thinking it would be a reliable way to get around on dirt campground roads and city streets alike. Sure enough, it performed admirably. Then abruptly, it all ended in Phoenix.
The thieves saw a good bike and took it, but they'll never know just how valuable that Kona Cinder Cone really is.
---
---