After two years, we're loving the RV life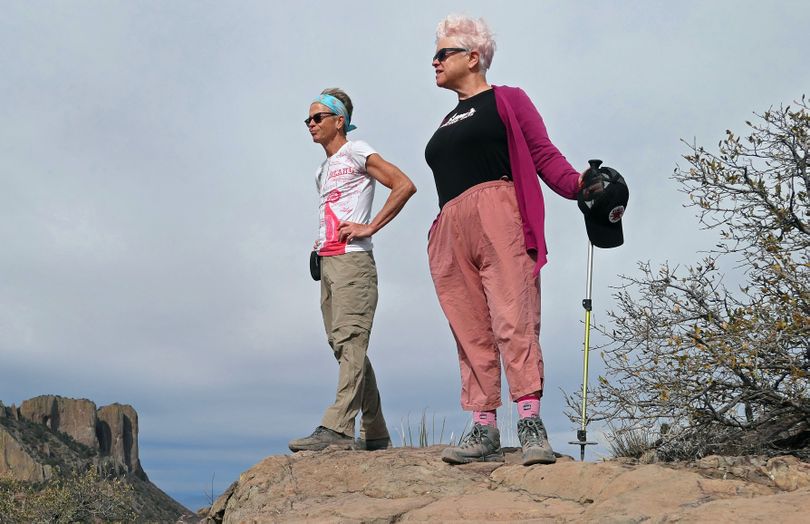 We're celebrating an anniversary this week. Two years ago, we wrote our first post for Going Mobile in The Spokesman-Review.
We had just traveled to the Long Beach Peninsula, where we stayed at The Sou'Wester, an old-school mobile home park. The park offers retro trailers for rent, amazing examples of where RVing started.
Our rental trailer was a 1953 Spartan Imperial Mansion, complete with a turntable where we played Frank Sinatra and ate one of Leslie's amazing dinners. It was a throwback, in the best possible way, and we loved the feeling of being on the road in a home you could move from place to place.
After that first column, we traveled to Alaska and rented an RV for part of the journey. We were hooked, and when we came back to Spokane, we bought a rig for ourselves.
For the better part of the last two years, we've lived in our RV, learning with every stop along the way. We've traveled across the country and lost count of how many national parks we've visited.
This life isn't for everyone, and it hasn't always been easy. We've had mechanical problems, been hamstrung by natural disasters and a scary pandemic.
Yet even with the difficulties, we continue to find ourselves having fun, enjoying beautiful locations and vibrant cities.
Two years and 300 posts later, we're amazed at how the RV life has changed us, and how much more we have to learn. Here's to more adventures on the road!
---
---