Fri., April 30, 2021
Learning to deal with those figurative bumps in the road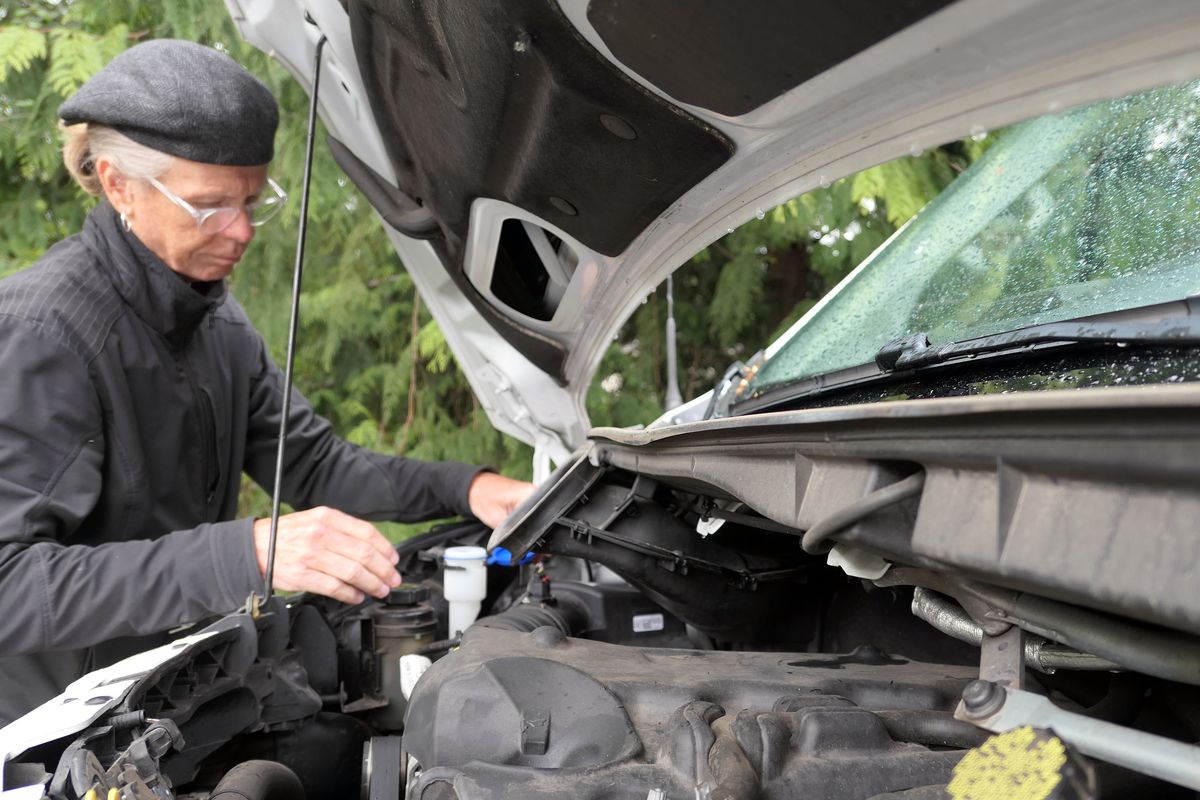 The Ford Transit engine of our Thor Gemini has largely been trouble-free -- until recently. (John Nelson)
We're living the dream, yes, but we also have the occasional nightmare.
Which is exactly what happened a few weeks ago when we hit the road for a trip and the "Check Engine" light came on in our 2017 Thor Gemini. Uh-oh.
Now, we've had plenty of hiccups with stuff breaking in the coach of our motorhome. Mostly minor stuff that was covered by the extended service contract. A balky water pump, the busted slide out, those screws that don't seem to stay put in the cupboard.
Yet in the nearly three years we've owned our motorhome, the Ford Transit diesel engine has been a steady workhorse. It even gets decent enough mileage that we sometimes brag about it: "Yeah, we get about 20 miles to the gallon." OK, it's really more like 16 mpg, but that's still pretty good in the motorhome world.
So it was distressing to see that light come on.
We pulled the plug on that short trip, turned around and headed to the neighborhood service station where the helpful crew has been good to us in the past.
They ran a diagnostic check and sure enough, there was something amiss in the diesel exhaust fluid (DEF) line. Unfortunately, they couldn't help us because they didn't have the right kind of lift. "The Ford dealer should be able to help," the accommodating guy said, waiving off an offer to pay for his time and effort.
Leslie called to make an appointment at the dealer in Bellingham and the service department said that was a no-go: "We no longer work on RVs."
Hmmm, now what?
We called around and found a dealer in Anacortes willing to help, but also came across a local diesel shop willing to take a look. Bring it by, we'll see what we can do.
That team also ran a diagnostic and suggested we take another run at the Ford dealer. The helpful guy who was our contact at that shop gave us the name of the general manager at the Ford dealership and suggested calling Julian directly.
Of course!
Sometimes, you've got to go to that escalation place. Leslie reached out and left a voicemail and the next day, we had an appointment.
When we dropped it off at the busy service center, it was apparent why they'd made the no-RV policy. The entrance was tight and there was just one lift that could hoist the beast. Did we mind leaving it?
Not at all.
When we got the call later that day telling us it was indeed a fail in the DEF line and, yes, it would be covered by the factory warranty, we felt like we had won the lottery. Well, maybe more like we'd hit it big on a scratch ticket.
But what if? What if we'd been at the north rim of the Grand Canyon? Or somewhere equally remote? We've had mixed results finding help in small towns of the USA.
And that's why we bought from Camping World. So we could take advantage of their service centers dotting the map. But guess what? That extended service agreement doesn't include engine work. (Read those warranties!)
Our strategy continues to be simple: Don't freak out when you hit a bump in the road. You've got this. And those RV-driven Facebook groups are incredibly helpful in steering fellow nomads toward help if you're in cell range.
If you do break down -- and this hasn't happened to us yet -- make sure your insurance covers the considerable cost of towing.
Or, you could just stay home, but what's the fun in that?
Since we got that problem solved, it's been smooth going. But we're mentally prepared for the next reality check. Hey, that's just life.
---
---