Fri., Aug. 20, 2021
RV experience has led to pleasant attitude adjustments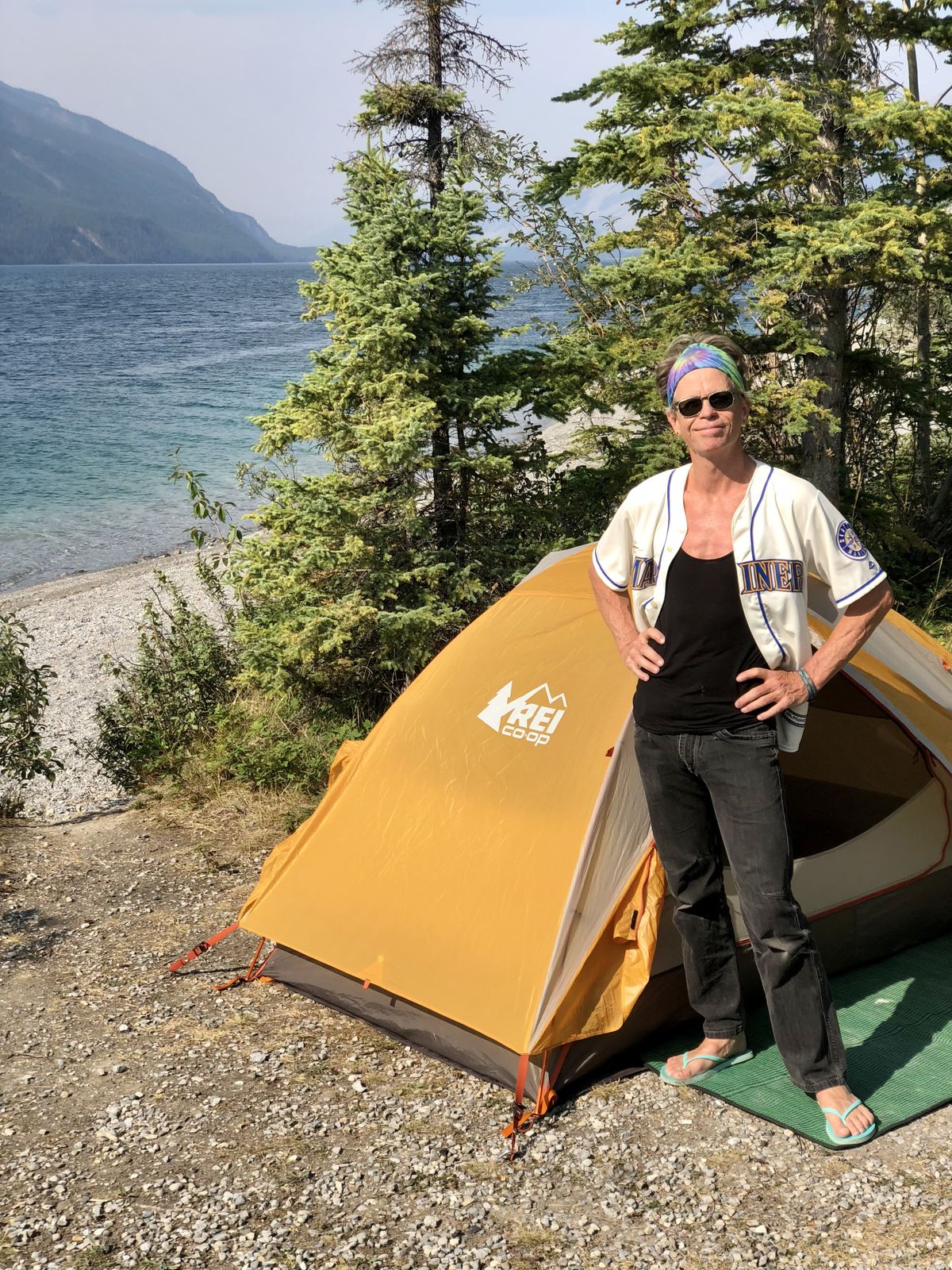 We camped in a tent for much of our trip to Alaska in 2018. (Leslie Kelly)
We weren't always fans of the RV lifestyle.
Far from it. We actually used to make fun of people who had RVs.
"That's not camping!" we said smugly of the RVers we ran into during our trips to the woods. Tents were for REAL campers, we thought at the time. RVers were just too comfortable -- camping was supposed to be painful and difficult.
Yes, we were young and dumb. Call it the arrogance of youth.
So how did we flip the switch and embrace RVing? Like a lot of things in life, it was a journey.
During a winter trip to Joshua Tree National Park in California several years ago, we loved the pleasant desert weather during the daytime. Nights were a different matter, when temperatures dipped into the 20s, and the wind howled making for some uncomfortable tent-camping.
Meanwhile, our campsite neighbors in their RV looked mighty toasty during the frigid evenings. Our old smugness had been replaced by envy.
Later on a road trip to Alaska, the RV lifestyle really started to make sense. We camped in a tent in Denali National Park in August 2018 during a roaring gale when several inches of rain fell.
It was miserable. We ended up spending a lot of time sitting in our car or huddled under a covered walkway near the campground store.
Our old complaint about RVers, "That's not camping!" could now be applied to ourselves.
Later on that same trip, we decided to rent an RV in Anchorage and travel to the Kenai Peninsula. Wow -- what a difference. We were warm, dry and still able to enjoy the amazing beauty of Alaska.
And when the bears walked through our campsite, we could watch them in relative safety.
It was a month later when we bought our own motorhome, and the full-time adventure began. In the three years since, we've traveled across the country and up and down the West Coast.
It hasn't always been smooth sailing. We've battled numerous coach and vehicle repairs, and we've had to adjust to the tight quarters of our 23-foot vehicle.
But bottom line: Our Thor Gemini makes full-time life on the road possible.
We still see lots of people in tents when we're visiting national and state parks, and that's cool. We get it.
But those same people are going home after three or four days, dumping their tents in the garage and putting them away for the season.
Meanwhile, for those of us committed to living outdoors as much as possible, it's a different story. We now have a comfortable home that travels from beautiful location to gorgeous destination, maximizing our time outdoors while offering us a place to ride out the cold evenings and bad weather.
So what about you? Are you thinking of buying a motorhome or trailer for full-time travel?
If the answer is yes, remember that it won't always be easy, but it will be rewarding. And when you pull into that impossibly beautiful campsite overlooking the mountains, desert or ocean, remember that the RV makes it all possible.
---
---