Thu., June 3, 2021
RV Life: The Gemini goes for some ski time on Mount Baker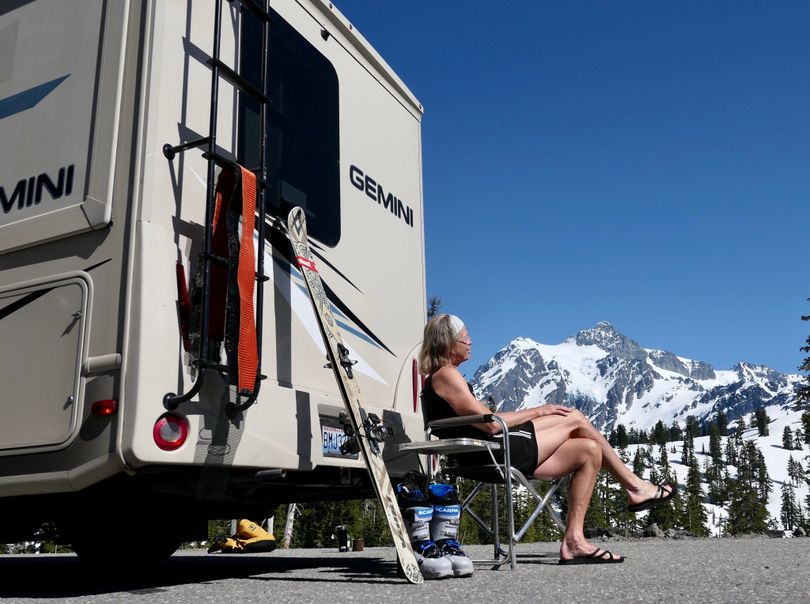 Let's call it the best kind of research.
John recently took our Thor Gemini motorhome up to Mount Baker, a gorgeous setting that's still got more than 100 inches of snow. He popped into his AT skis and took off down the trail to soak up the gorgeous views.
He's been talking all season -- he had a season pass at the ski area -- about heading up there with the RV, but the roads are pretty challenging when they're covered in snow. This June afternoon turned out to be perfect. Only a few other skiers and hikers had made the journey, so no problem finding parking.
Will he be back when the snow flies again next winter? That's all TBD. Here's a link to a story he wrote for the Outdoors section about the record snowfall earlier this year, plus a column about why motorhomes might not make the best ski lodges.
---
---