Wed., June 9, 2021
On the slopes again, thanks to the Gemini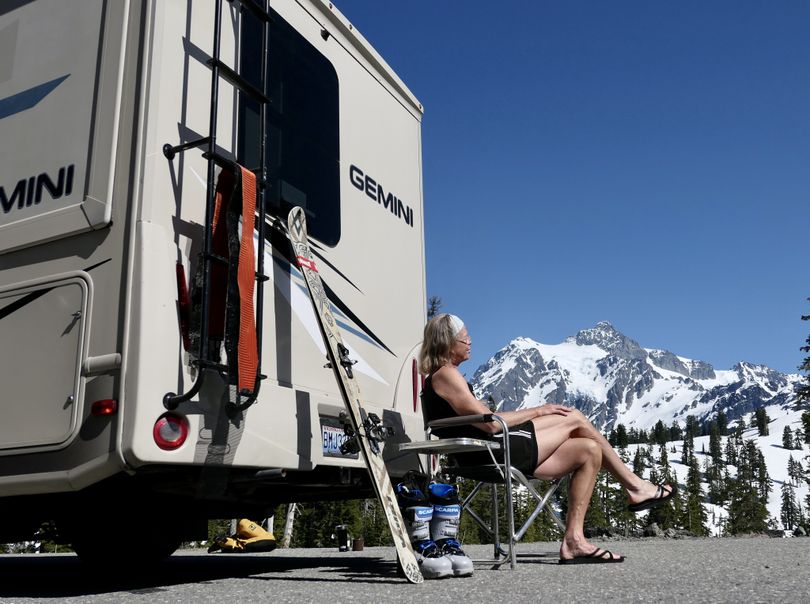 It was a rough winiter for me, I'll admit.
An internal injury slowed me down in January. Then when I hit the slopes again in February, I hurt my knee, effectively ending my ski season at Mount Baker, near Bellingham, Wash.
I was feeling much better in early June, and lots of snow was still in the mountains, waiting to be skied. What's a frustrated skier to do?
Take the RV and head to the mountains -- that's what. I drove our 2017 Gemini to the Mt. Baker Ski Area and climbed the still-snowy slopes in beautiful, 70 degree weather.
The skiing was decent and the views were magnificent. Thanks, Gemini, for saving the season for me.
---
---