Wed., March 3, 2021
When in Phoenix, check out this regional park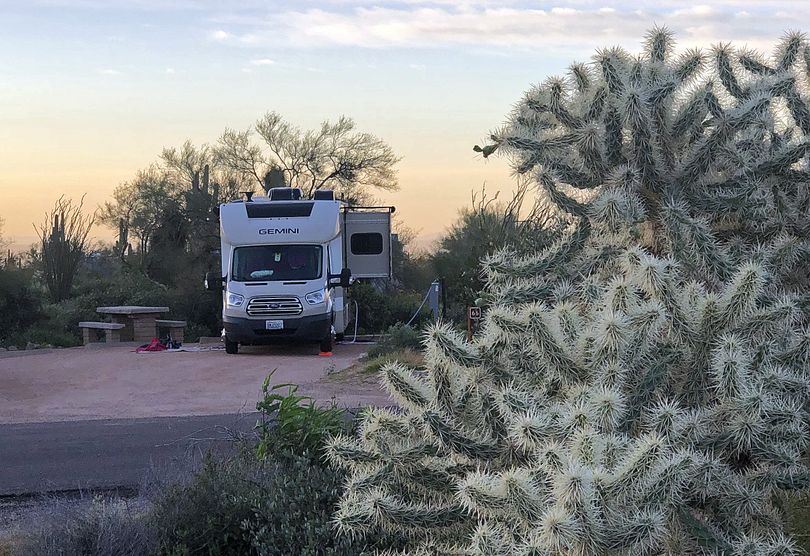 If you find yourself in Arizona during spring training this year, you might ask, "Where should I stay in my RV in the Phoenix area?"
We wondered that last year when we watched Seattle Mariners train in Peoria. For a couple of days, we opted for Desert's Edge RV Park in north Phoenix. It was convenient to the Peoria Sports Complex, but the park itself was just so-so.
A couple of days later, we stayed at one of the Phoenix metro area's fine regional parks. Usery Mountain Regional Park, located east of the city, proved to be a memorable experience.
Our powered camping spot was secluded and beautiful. And the park's hiking trails were fantastic, leading through the desert landscape to gorgeous views overlooking the Valley of the Sun.
We even got to see a javelina family traipse through camp in the morning after our overnight stay. What a treat!
Looking back, our one-night stay at Usery Mountain was one of the best experiences we had in our visit to Phoenix. Give it a try if you ever get the chance.
---
---