Wed., March 17, 2021
Looking back on our first trailer adventure, courtesy of Airstream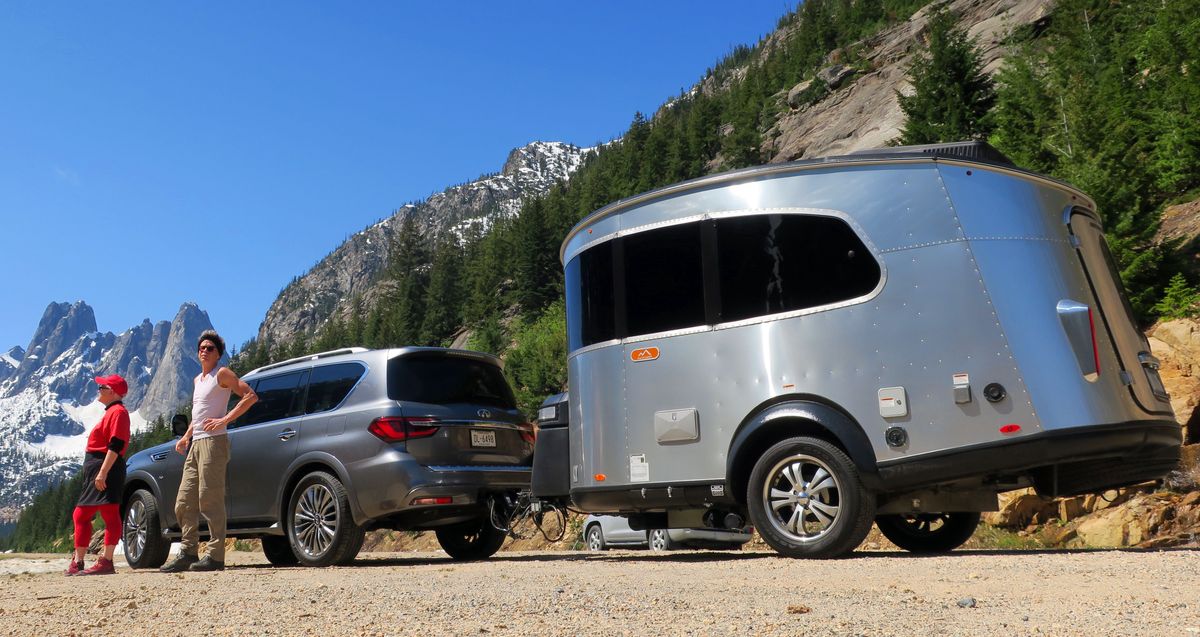 The Basecamp is Airstream's entry into the small-trailer market. (John Nelson)
We're thinking back on our own Airstream adventure as the iconic American trailer manufacturer celebrates its 90th birthday this year.
Back in 2018, we were offered the chance to try out Airstream's Basecamp, a sporty new model at that time. The Basecamp was designed for active outdoors enthusiasts, and we took the trailer on an early spring trip over the North Cascades Highway in Washington state.
It was a great journey. We stayed in the Newhalem Campground of North Cascades National Park and traveled over Washington pass on State Route 20 to Klipchuck Campground, a lovely Forest Service spot not far from the eastern-slope town of Mazama.
Through it all, we loved the maneuverability of the Basecamp and the classic styling that Airstream offers in all of its products. We particularly enjoyed the kitchen area, situated in the front of the trailer, with panoramic front windows looking out on the wilderness scenery.
Later that year, we bought our own RV and have been living on the road ever since. Thinking back on that trip, we now realize that Airstream got us started on our own life-changing adventure.
In this Friday's column in The Spokesman-Review, we'll write more about Airstream and the company's amazing history over the last 90 years. You'll find it in the Auto Connection section, and on spokesman.com.
---
---