Mon., May 3, 2021
Photos: Vintage style at Trailer Pond in Paso Robles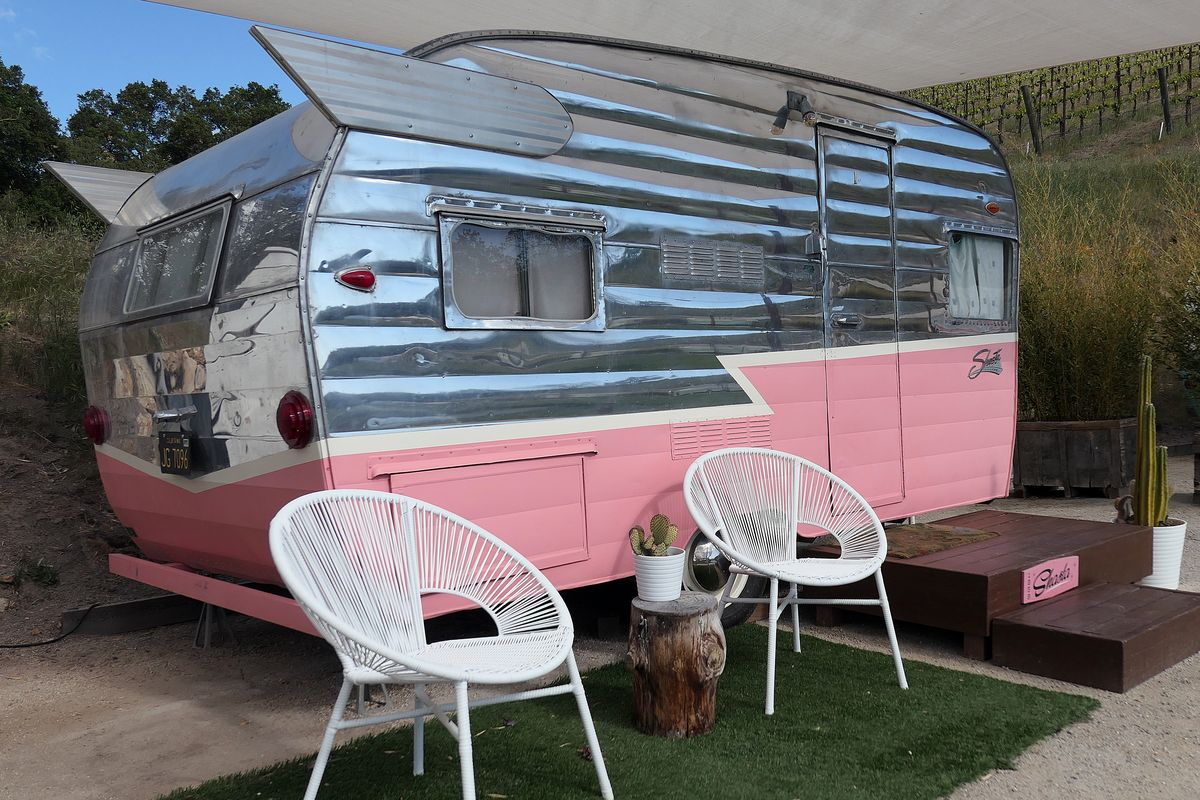 One of the vintage trailers for rent at the Trailer Pond in Paso Robles, Calif. (John Nelson)
You love wine and you love RVing, right? If so the Trailer Pond in Paso Robles, Calif., is your happy place.
Set amid the gorgeous vinyards of Paso Robles' Adelaida District, the collection of five trailers from the 50s and 60s is available for overnight stays for visitors of Alta Colina Winery. It's a rare chance to see the restored trailers and also hang out in attractive vineyard setting.
The campsite invites you to relax around the pond, which attracts an amazing array of birdlife.You also have a common outdoor kitchen/dining to use, a "living room" complete with a propane-powered firepit, and a floating deck with lounge chairs.
We recently had the chance to stay at this special place. We'll write more about that experience on Friday in The Spokesman-Review, but for now, check out these photos.
---
---