Wed., Oct. 6, 2021
Dramatic sky in Monument Valley, Utah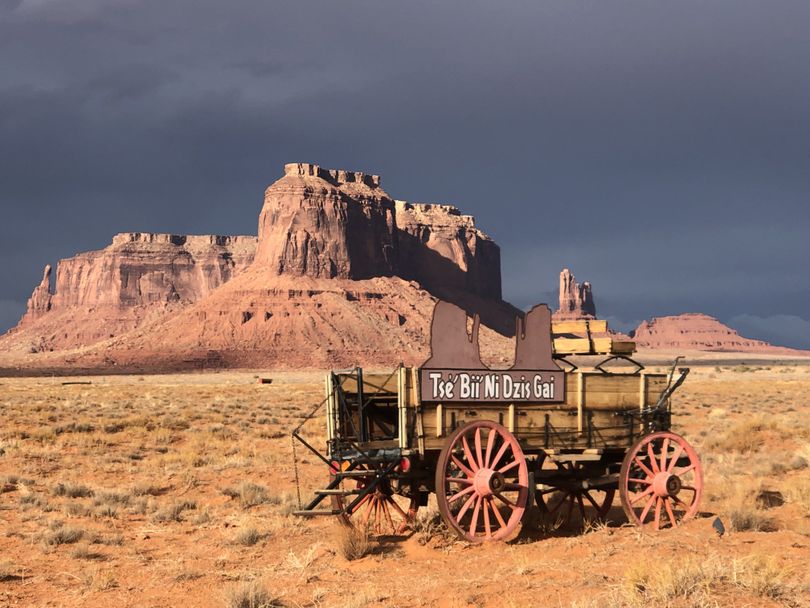 We're digging the red rock landscape of the American Southwest!
When we traveled through Monument Valley in 2018, we made a promise to get back to this special place. It's been featured in all sorts of John Ford westerns and in a key scene in Forest Gump. We watched that classic just before our arrival to this dramatic destination. Remember where Forest decides to stop running. "I'm tired. I think I'll go home." Well, that's where we are right now.
We enjoyed warm temps the first day and then it started raining, adding to the drama.
We're staying at an excellent KOA campground, where the crew is accommodating, restrooms are exceptional and the views are spectacular. Winner!
---
---