Mon., Oct. 18, 2021
Hiking into the rugged Rio Grande Del Norte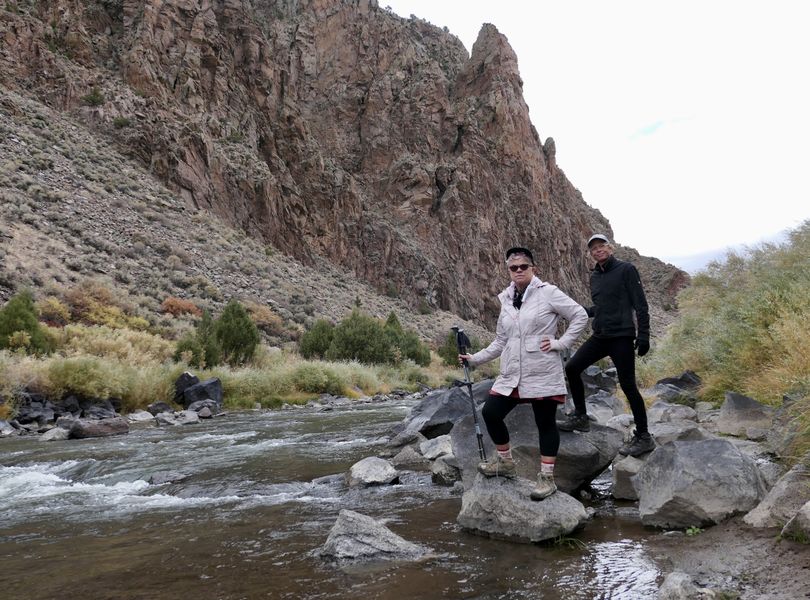 On a chilly fall day in Taos, N.M., we headed to the bottom of the canyon to meet a powerful force of nature.
We drove north on New Mexico 522 to Rio Grande Del Norte National Monument, a wild and rugged high plain filled with dark volcanic cones. This stark landscape has a wild river cutting deep through its heart.
We stood on the rim of the gorge at 7,000 feet, looking down -- way down -- as the Rio Grande River poured forth.
After driving a bit, we found the Chiflo Trail and descended 800 feet, stair-stepping on rocks that have been cut over the eons by the mighty river.
When we got to the bottom, we could hear the river's roar and feel its power as it drains the mountains of Colorado and New Mexico.
Farther south, the river becomes another entity. Here, it's raw and untamed and utterly beautiful.
---
---