Mon., Oct. 25, 2021
Three great trails to hike or bike near Taos, N.M.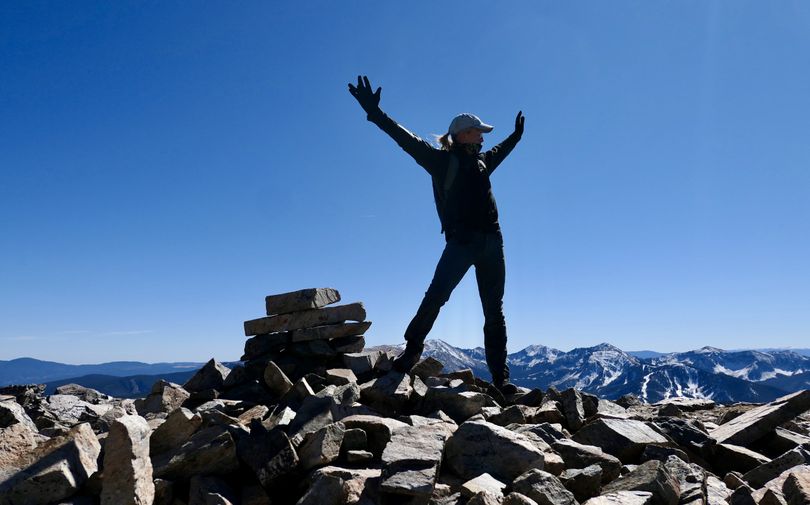 Taos is situated in a dramatic valley next to New Mexico's highest mountains and deepest river gorge. Three wonderful hikes take in the best of this gorgeous setting.
West Rim Trail
Distance: 9 miles, mostly flat. Use: Hike or bike.
Directions: From the rest area west of the dramatic Rio Grande Gorge Bridge on U.S. 64, travel south on a wide footpath that eventually turns into a rugged road. The trail travels along the rim of the remarkable gorge where the wild Rio Grande River flows 1,000 feet below. If you just want a good view, hike about 0.5 miles from the bridge, but we highly recommend bicycling the entire length.
Info: Rio Grande del Norte National Monument
Devisadero Loop Trail
Distance: About 6 miles, gaining and losing about 1,200 vertical feet. Use: Hike or bike (expert riders only)
Directions: About three miles east of Taos on U.S. 64, park at the El Nogal Picnic Area, and cross the road to the trailhead. The first part of this lollypop loop climbs steeply from 7,190 feet quickly leaving the road noise behind. You'll hit the junction of the loop in about 0.3 miles; hike or bike it in either direction for magnificent views of Taos. After passing numerous beautiful overlooks, you'll eventually top out on Devisadero Peak at 8,304 feet.
Info: Carson National Forest
Long Canyon, Gold Hill
Distance: About 11 miles roundtrip, gaining 3,500 vertical feet. Use: Hike
Directions: Travel north about 20 miles from Taos on U.S. 64 and N.M. 150 to Taos Ski Valley at 9,200 feet in the Sangre de Cristo Mountain Range. At the upper end of the ski area parking lot, find the Bull-of-the-Woods trailhead and hike for about 0.8 miles to a junction with the Long Canyon Trail. Climb steadily up Long Canyon about 3 miles, gaining 2,600 vertical feet. The trail eventually breaks out onto a high ridge, where you'll hit a trail junction to Gold Hill, topping out at 12,716 feet.
Info: Carson National Forest
---
---