Wed., Oct. 27, 2021
Magical hiking in ABQ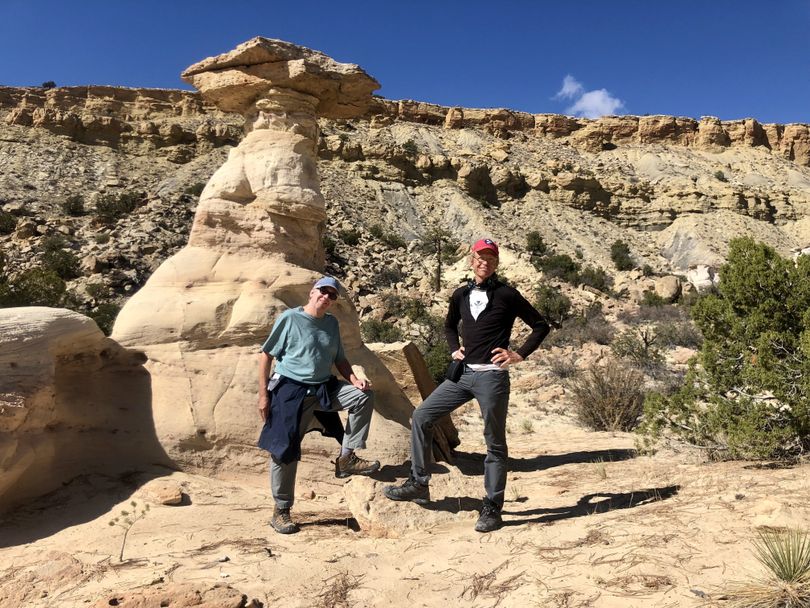 We love visiting friends on Our Grand Tour and this week, we stopped by Albuquerque to catch up with former Spokesman-Review colleague John Sale. He and his wife, Debbie, have lived in the area for more than four years and we first visited them back in 2018.
This trip, John took us on a memorable outing to see some incredible hoodoos in the Ojito Wilderness. The colors were spectacular, especially against the cobalt blue sky.
We started the day getting rained on under a dramatically dark sky, scrambling up a narrow canyon near the White Ridge Bike Trails. John first discovered this lightly visited area by accident, but it's become one of his favorite places to explore.
During our two months on the road, we have experienced a whole lot of amazing places, but this one heads to the top of the list for impressive beauty and accessibility. It feels remote, almost otherworldly, but it's less than an hour from the largest city in New Mexico. Very cool. Even cooler that we had a local showing us around.
---
---