Fri., Sept. 3, 2021
Relaxed restrictions make it easy to head north to Canada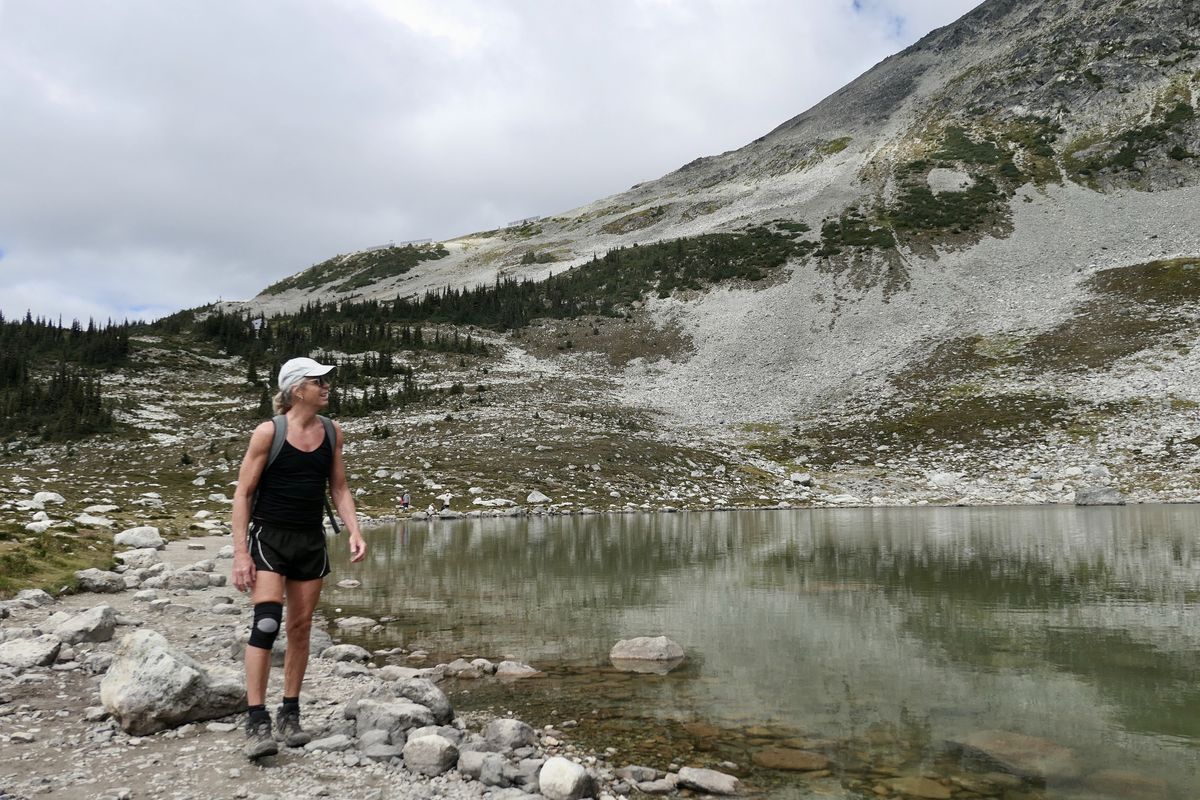 The Blackcomb Gondola at Whistler, British Columbia, offers access to high-mountain hiking trails during the summer and fall. (John Nelson)
Oh Canada, we've missed you.
For more than a year, we've been anxiously waiting for the U.S.-Canadian land border to open. Finally in August it did, and we traveled north to reconnect with the bustling mountain town of Whistler, British Columbia.
Wow -- things were hopping. We heard lots of accents and international languages, a reminder that Canada attracts a delightful amount of cultural diversity.
If you're considering a trip to Canada, fall is a good time to go. The horrendous wildfires of summer are being extinguished and our friendly neighbors to the north are ready to welcome visitors once again. Here's what to expect.
Crossing the border: Vaccinated U.S. travelers are welcome in Canada, but you'll need to jump through a few hoops before you go.
First, you must show proof of vaccination on the free ArriveCAN App. Plan on bringing proof of vaccination to the border -- when we crossed, the border agent asked to see our vaccination cards along with our passports even though we had uploaded the information to ArriveCAN.
You'll also need to have a negative COVID-19 test within 72 hours of crossing the border. Upload the results to the app, and bring printed test results with you.
Finally, you should be prepared for a "random" COVID-19 test at the border. We were flagged for a test, and other Americans we've talked to who have traveled north were too -- so it seems like border agents in Canada are opting to test a lot of us upon entry.
It might sound like a big hassle, but it really wasn't that bad. And ultimately our border-crossing was easy, with no wait at all at heading north through the Peace Arch in Blaine.
The pandemic vibe in Canada: It's important to remember that infection numbers are much lower in Canada nationwide than they are in America -- by a lot. Washington state's COVID-19 daily infections in late August were more than six times higher than in the entire province of British Columbia. Nationwide, daily infections were 10 times higher in the U.S. than they were in Canada.
With these numbers in mind, make sure you don't become part of the problem by traveling with any symptoms of COVID-19. And it's understandable that Canada has instituted so many safeguards for incoming travelers from the U.S. with our comparatively high infection rates.
Our experience was fantastic, with no drama about masks or proof of vaccination. A renewed mask mandate for indoor spaces went into effect while we were visiting Whistler, and everyone we ran into followed the rules without complaint.
Where should you go? Among our favorite trips in British Columbia that is easily accessed from Spokane is the hot springs circle route of the Kootenays. We first did this tour in an RV in 2018, when we rented a CanaDream RV to visit hot springs in Fairmont, Radium, Revelstoke, Halcyon and Nakusp.
Another favorite quick trip from Spokane is the wine region of the Okanagan Valley, staying in the Kelowna area.
Farther afield, you can't go wrong traveling to Vancouver, one of the world's greatest cities. The Capilano RV Park in North Vancouver is just across Lions Gate Bridge from Stanley Park, a rare RV park in the heart of the city.
We also highly recommend Whistler, where the Whistler RV Park and the Riverside Camping and RV Resort offer full hookups year-round.
And the Sunshine Coast and Vancouver Island are wonderful getaways that require ferry crossings (and reservations). We last traveled this route in 2019 and loved the rugged coastal culture of British Columbia.
Bottom line, is it worth it? Yes! Our trip reminded us why we love Canada and why we'll always return.
---
---