Mon., Sept. 13, 2021
Park review: Jim and Mary's is a nice stopover in Missoula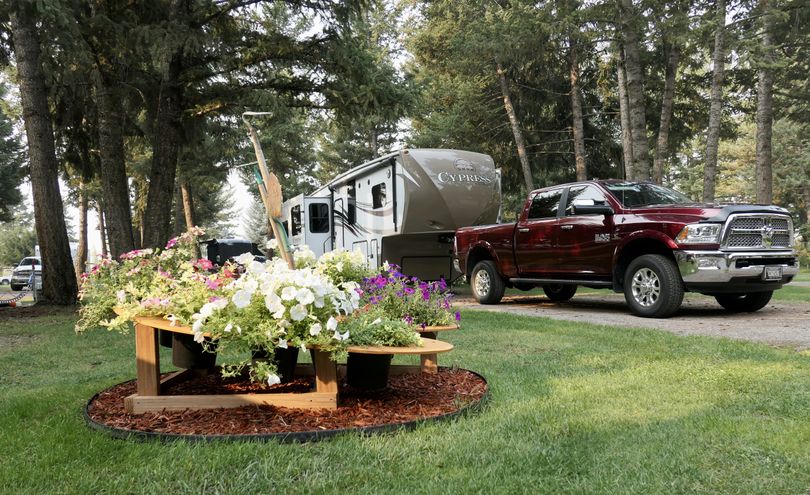 Jim and Mary's RV Park in Missoula has just about everything you'd want in an RV park.
The landscaping is beautiful, the sites are spacious, and it's located far enough off the highway (on U.S. 93, about a half-mile north of I-90) that you don't really hear the traffic noise.
The daily rate for a full hook-up is $53.80. While that's more expensive than some other RV parks, you get what you pay for. The facilities (showers, laundry, gift shop and grounds) are immaculate, and WiFi works well. So does the cable.
Jim and Mary's is located just outside of bustling downtown Missoula, so you need to get into the car if you want to visit the city. That's the only drawback. It's about 10 minutes into town.
Our overnight stay was excellent. Jim and Mary's is open year-round.
---
---