Fri., June 10, 2022
You still have time to book a state park this summer — but hurry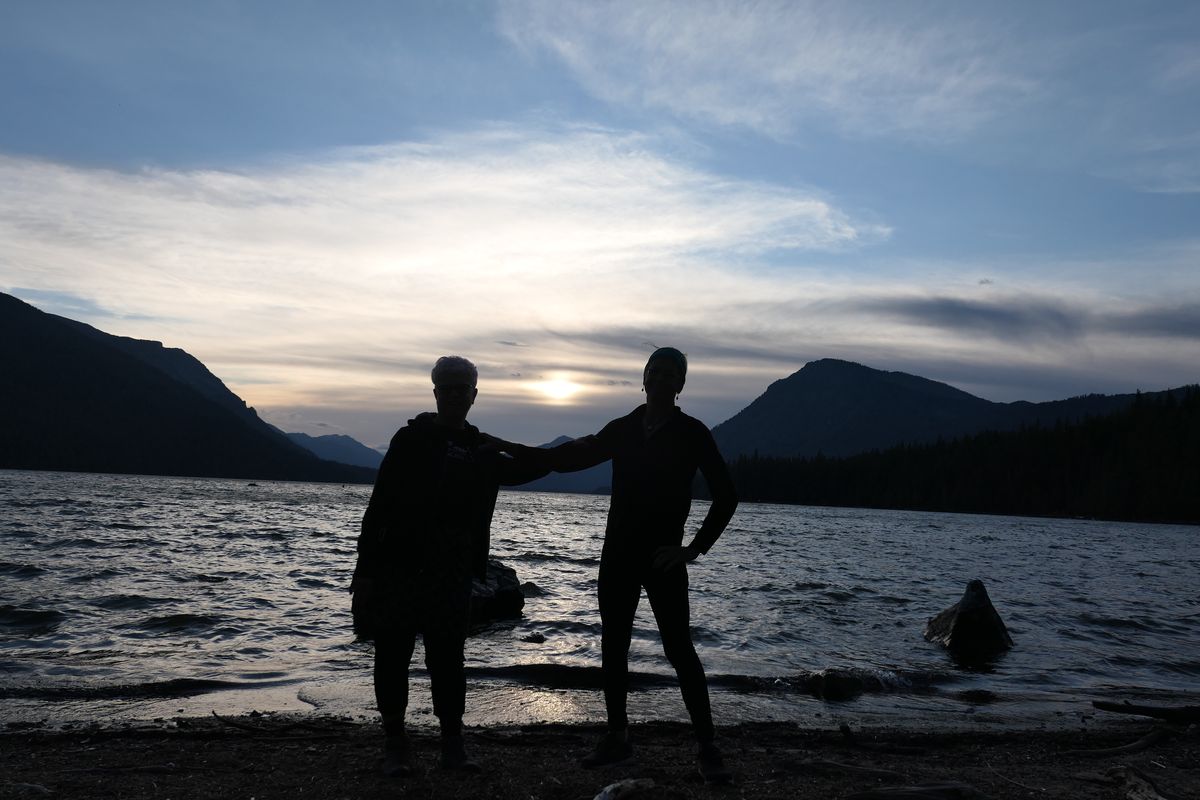 Lake Wenatchee State Park is situated on the east slope of the Cascades, with big views and a lovely lake to explore, (John Nelson)
We're spending two months at a couple of the nicest state parks in Washington. We enjoyed May at Spencer Spit on Lopez Island and this month we're hanging out at Cape Disappointment on the mouth of the Columbia River.
Yes, we're fortunate to be living this life.
But what about you? Even if you haven't made a summer reservation yet at a Washington state park, you're not too late. A check of the state's washington.goingtocamp.com website shows that campsites are still available at even the most popular state parks if you're willing to be flexible.
That said, Fridays and Saturdays are mostly booked. And if you're shut out, don't give up: You can always try the "Notify Me" tab on the reservation website and hope for a cancellation.
Here's a rundown of availability at some of our favorites on the West Side, the Gorge and Central Washington.
Northwest Washington
Birch Bay: This beautiful beachside park near the Canadian border offers broad views of the bay and lots of beach access. Some availability in July and August.
Larrabee: Washington's first state park has lots of hiking and shoreline views along the waters of the Salish Sea. Availability in July and August, including some hookup sites.
Islands
Deception Pass: The state's most popular park on the northern tip of Whidbey Island has amazing views, hiking and beautiful beaches. Sporadic availability through July and August.
Fort Ebey: The wooded sites of Fort Ebey offer access to a remote section of beach on Whidbey Island's west side. Availability through July and August.
Fort Casey: Only a few sites remain in July and August at this popular former military installation near historic Coupeville on Whidbey Island.
Spencer Spit: We've just spent a dreamy month at this beautiful and secluded park on Lopez Island. Busy for most of the summer, with some availability in July and August.
Olympic Peninsula
Fort Worden: This amazing former military installation near Port Townsend is notoriously difficult to book, and only a few sites remain.
Fort Flagler: Another popular park on the waterside near Port Townsend, with only a few sites open through July and August.
Sequim Bay: This hidden gem near the town of Sequim is easier to book than either Fort Worden or Flagler. The campsite sits in a deep forest, offering access to a placid bay.
Southwest Washington
Seaquest: We discovered this lovely state park last summer and used it to explore nearby Mount St. Helens National Volcanic Monument. Quite a few sites are available in July and August.
Grayland Beach: Dunes, sand and surf are the attractions at this large park south of Aberdeen, where you'll find sporadic availability through the summer.
Cape Disappointment: This is an extremely popular park on the mouth of the Columbia River, but you can find a few sites in July and August, particularly at the lakeside campground.
Central Washington
Lake Wenatchee: We caught on to this stunning park on the eastern slope of the Cascades last summer and it's now one of our faves. Sporadic availability.
Lake Chelan: Hardly any sites are available at this popular spot on Chelan's south shore. Consider a spot at nearby Twenty-five Mile Creek State Park, which still has some sites available.
Columbia Gorge
Maryhill: Quite a few spots are available in July and August at this pretty riverside park along the Columbia in Eastern Washington.
Columbia Hills: This is another hidden gem, filled with wonderful hiking trails and Columbia River access. Sporadic availability in July and August.
Beacon Rock: Explorer Meriwether Lewis called it the "Beaten Rock" because the 848-foot geologic wonder is lashed by Pacific storms coming up the Columbia Gorge. An amazing hike to the top is a must-do. Sporadic availability in summer.
Shut out? Try this
Here's a little insider info: Most state parks hold a couple of campsites as overflow during the busy season. Even if the state park campsite says "full" when you show up, try asking park staff about any discretionary sites or late cancellations.
---
---