Fri., Nov. 11, 2022
RV projects remind us of our first Spokane home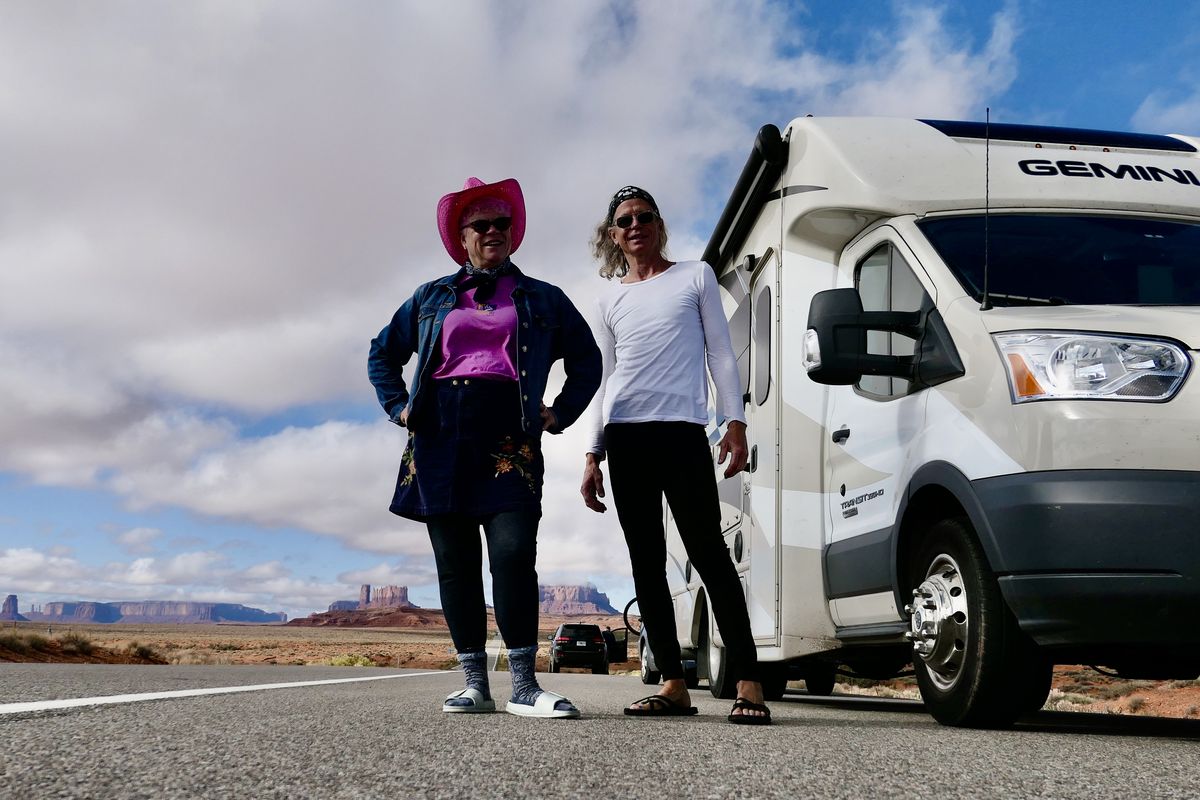 After spending summer and fall fixing our rig, we're hitting the road again. (John Nelson)
When we owned our first home in Spokane, we often sat on the deck and enjoyed a sweeping view. Then, we spotted a tree that needed trimming or a chunk of fence that needed repairing or some other project that demanded our attention and suddenly, our happy hour turned kind of sour.
It seemed as though no matter how many boxes we checked off the honey-do list, there was always something else needed on that lovely/vexing 1940s-era Cape Cod cottage. Same goes for the Thor Gemini, which we just got out of the shop before making our big trip to California for snowbird season.
This time around, the coach batteries failed and we're not sure why. Could it have happened when the Ford Transit chassis was getting a new alternator? Or was there a power surge when we were plugged in at Fort Worden Historical State Park?
As much as we wish we were, we're not mechanics, so the issue remains a mystery and all the fingers are crossed that it has been resolved.
We're also keen to address the peeling veneer on some of the cabinets – maybe duct tape is the answer – and to try and figure out how to fill in the tiny nicks on the kitchen counter and… well, the list goes on.
What we have learned is that there's no use getting stressed out if we can't do it all. Stuff breaks. As Leslie's feisty Nana used to say: Deal with it. It'll make your hair curly. No, wait, she said that about eating burned toast.
The point is this Living the Dream lifestyle isn't always about that perfect Instagram-worthy moment. Sure, there are plenty of those and the beauty that surrounds us helps keep things in perspective. No matter what happens, we'll deal with it. Again, fingers crossed.
Looking forward to ski season
While Leslie's soaking up the sun in Palm Springs, John's going to head back to the Pacific Northwest in early 2023 to spend some quality time skiing.
While he won't have the mobile ski lodge, aka motorhome, with him, he's done it before and will likely do it again. Last spring, that included an action–packed trip to Mammoth Mountain on our way back home and a two-day quest for untracked snow at Whistler-Blackcomb in April.
At Crystal Mountain, the reservations for the RV parking with power are now open and because they're so popular, mid-week might be your best bet. In Central Oregon, Mount Bachelor also offers hookups.
Meanwhile, Schweitzer offers free RV parking for a maximum of three nights, though you'll be without power. For those hardy travelers who don't mind the big chill, we highly recommend investing in some kind of insulation to wrap around your rig. There are plenty of products available, but if you're into DIY'n, we recommend watching a few how-to videos made by seasoned pros.
After swirling down the wormhole, we found one on YouTube that offers some pretty entertaining tips on staying warm during winter titled Don't Freeze! Yup, another project.
Fortunately, we're going to escape the big chill as we make our way down the California coastline, reporting highlights along the way. Don't want to rush ahead, but we are really looking forward to spending Thanksgiving weekend in the Bay Area. We'll be camping at Marin RV Park, which touts its location: "On the sunny side of the Golden Gate Bridge!"
---
---