Fri., Oct. 28, 2022
Don't miss La Push for a wild day at the beach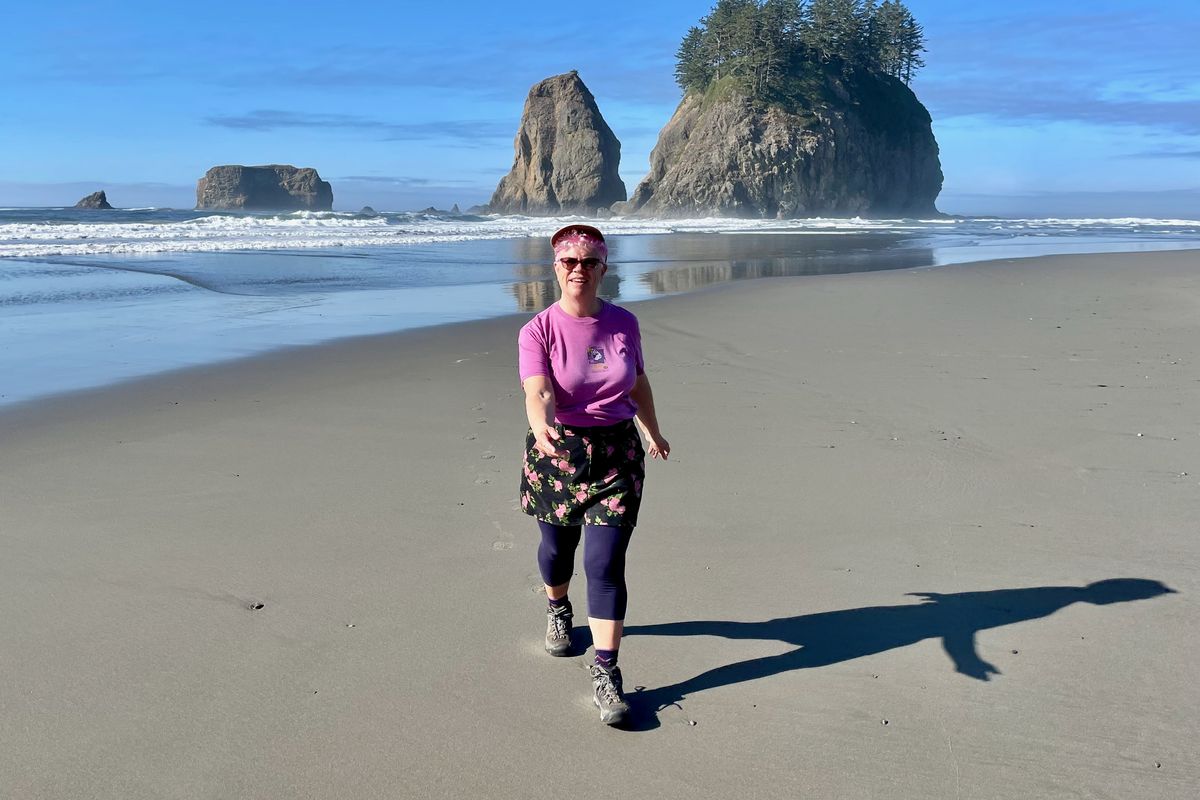 Second Beach near La Push offers spectacular views of off-shore sea stacks. (John Nelson)
One of the most beautiful sections of the Washington coast is hiding way out on the Olympic Peninsula.
It's not exactly easy to get there, and the camping isn't fancy. But La Push, a tiny fishing village on the Quileute Indian Reservation, has three of the most beautiful beaches you'll ever come across.
If you've driven on the Olympic Peninsula on U.S. 101 through the town of Forks -- best known as the "Twilight" vampire capital -- you've probably seen signs for La Push, which is 15 miles west on State Highway 110. This is logging country and it's filled with clearcuts, but don't be alarmed -- the side trip is worth it.
You'll be rewarded with three of the most beautiful beaches in Washington -- First Beach, Second Beach and Third Beach -- each rugged examples of the wild Washington Coast.
Their sandy strands are punctuated by soaring headlands and bird-friendly sea stacks. Crashing waves have tossed RV-sized logs onto these beaches as if they were Tinker Toys.
And yes, surfers love this place. First Beach, where you can camp at the Quileute Oceanside Resort, is a true surfing mecca -- we saw a steady supply of 6-footers that would rival California's Half Moon Bay. A dozen or so hardy wetsuit-clad PNW surfers were busy doing the shredding.
We first came to La Push in 2018, when we traveled around the Olympic Peninsula in a vintage VW camper rental from Seattle's Peace Vans. We loved our first stay and have discussed going back, but our plans were derailed by the Covid-19 pandemic. Several peninsula Indian tribes shut down access to the coast in 2020, among them Quileutes. In 2021, it reopened and now La Push is back in business.
The RV sites at Quileute Oceanside Resort are a bit spartan, but you get a full hookup for $40. A small grocery store is nearby, and the fishing village is about a half-mile away. The setting at the RV park can't be beat -- First Beach lies just 100 yards away.
Hike-in beaches
La Push lies on the stormy rain forest side of the Olympic Peninsula. Just outside of town is the trailhead for Second Beach, a 0.7-mile walk through the rainforest to a spectacular beach where you might see people skinny-dipping in the rugged surf if the weather is nice (as we did).
Another mile down the road is the trail to Third Beach, another fantastic example of what makes the wild Olympic coast so amazing. It's a 1.4-mile hike through the forest to reach Third Beach, and the trail keeps going for 16 miles through the wilderness on the South Coast Route to the Oil City Trailhead.
This is rough and rugged country, and if you do choose to keep going, know that tides can limit access to certain portions of the wilderness coast. Check the Olympic National Park website for more information.
Coastal loop itinerary
A stay in La Push is best done as part of a tour of the Olympic Peninsula, especially if you make the effort to drive from Spokane. U.S. 101 loops around the peninsula through Shelton, Sequim, Port Angeles, Lake Crescent, Forks and Lake Quinault. Some of our favorite places to stay near the 101 loop include Dungeness Recreation Area, Salt Creek Recreation Area, Hobuck Beach Resort in Neah Bay and the Olympic National Park campground at Kalaloch.
If you're considering a peninsula tour, don't miss out on La Push.
---
---