Argentina's Iguazú Falls: movie made real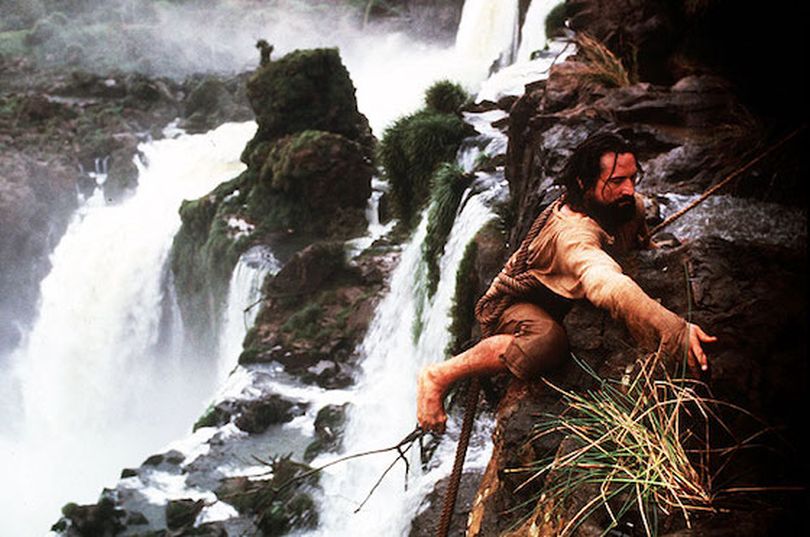 The first time I even heard of Iguazú Falls was when I watched the 1986 Roland Joffe film "The Mission."
Based on an original screenplay by Robert Bolt, the film tells the story of a Jesuit priest and a mercenary soldier who in the 18th century fought against both the Catholic church and Portuguese authorities to save an indigenous tribe – the Guarani – from being forced into slavery.
Joffe's film didn't impress me all that much. Partly that was because I had been so entranced by his previous effort, 1984's "The Killing Fields," that little could live up to my heightened expectations. Partly it was because I had trouble accepting Robert De Niro as the mercenary with a tortured conscience – even if I had no trouble whatsoever accepting Jeremy Irons as the priest.
But the film, being shot on location, looked great (it ended up winning a deserved Best Cinematography Oscar for Chris Menges). And after watching the first few scenes, which involved a Jesuit – not the one played by Irons – being tied to a giant cross and sent over the imposing set of falls to his death, I remember thinking: Wow, that place looks amazing.
And this might well be yet another reason why Joffe's movie didn't work for me. Not for the first time something involving the prospect of travel took me right out of what a filmmaker wanted me to be feeling.
I had no idea at the time that, not quite 20 years later, I would be standing at those very same falls, marveling in person at their magnificence.
The visit occurred during a vacation that my wife, Mary Pat Treuthart, and I made to Argentina in 2005. She was on sabbatical from her position as a professor at the Gonzaga University School of Law. I, as is my usual position, was there to carry the bags – and, as it turns out, to document the experience.
(Oh, and for part of the trip, during which we explored the city of Buenos Aires and the Uruguayan city of Colonia, we were accompanied by our friend – and my Going Mobile partner – Leslie Kelly.)
It was after seeing much of what picturesque Buenos Aires had to offer, from the tomb of Eva "Evita" Peron to late dinners in the colorful La Boca neighborhood, that we decided – after Leslie returned home – to see how easy it would be to visit Iguazú Falls. So, we consulted with a travel agent that one of Mary Pat's colleagues had recommended, and we ended up making the arrangements.
Because the falls sit about 800 miles north of Buenos Aires and are located in national parks that are bordered by Argentina, Paraguay and Brazil, we pretty much had to fly there. And just to make everything a bit more exotic, we decided to stay on the Brazil side.
It was only when I asked whether we, as American citizens, would need a visa to get into Brazil that the travel agent, after quickly checking, said yes.
That began a 24-hour scramble from one government office to the next, filling out the required forms and getting them signed by the correct officials, before we were all set. The following day we flew to a spot near the Argentina-Brazil border, where we had arranged a driver to take us over to our Brazilian hotel.
I remember that the Brazilian border guard, officiant and not particularly friendly, made us wait quite a while as he checked our documents. Despite the heat and flying insects that we were batting away, we weren't about to argue with him – not with that big, black revolver that he wore on his hip.
A day later we found ourselves on a tour that involved hiking up and around a series of walkways that sat above the roaring Iguazú River. Mist filled the air, and even though it was in Argentina's fall season, the water was running so high and hard that I remember having to shout to be heard above the din it was making.
Stepping to the rail, I imagined what it might have been like to be tied to a giant cross and be sent crashing down onto the rocks and water far below.
Maybe, I thought, I need to reappraise "The Mission." Clearly the movie had made more of an impression on me than I realized.
The best movies tend to do that.
---
---