Wed., Dec. 23, 2009
Harry Up and Wait?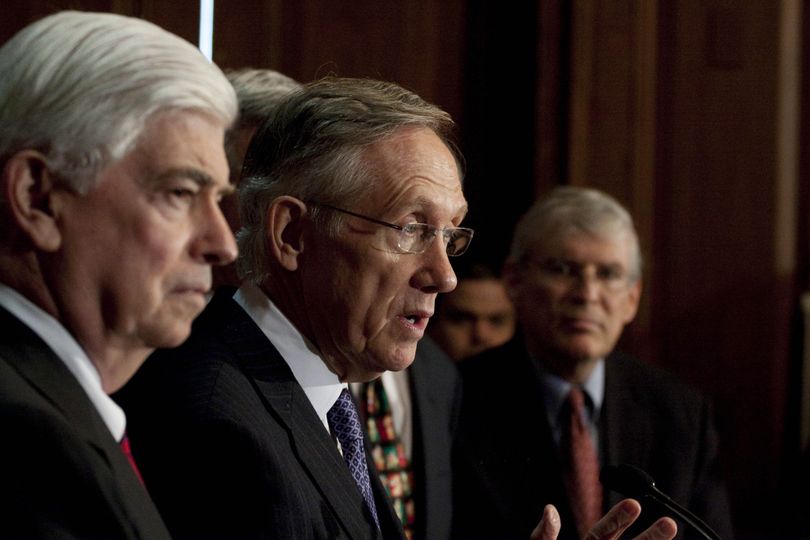 Senate Majority Leader Harry Reid, center, accompanied by Senate Banking Committee Chairman Sen. Christopher Dodd, left, and others, speaks during a Democratic health care rally Tuesday on Capitol Hill in Washington. Associated Press photos
WASHINGTON – Americans will feel the pain before the gain from the health care overhaul Democrats are close to pushing through Congress.
Proposed taxes and fees on upper-income earners, insurers, even tanning parlors, take effect quickly. So would Medicare cuts.
Benefits, such as subsidies for lower middle-income households, consumer protections for all, eliminating the prescription coverage gap for seniors, come gradually. More here.
Hmm...taxes and fees take effect quickly. Coverage for the uninsured not likely 'till 2013. See anything wrong with this picture?
Update: Exultant Senate Democrats pushed President Barack Obama's landmark health care overhaul past a final procedural hurdle Wednesday, setting up a Christmas Eve vote to pass the legislation extending coverage to 30 million Americans.
---
---