Wed., Dec. 23, 2009
Top Ten Most Annoying People at the Mall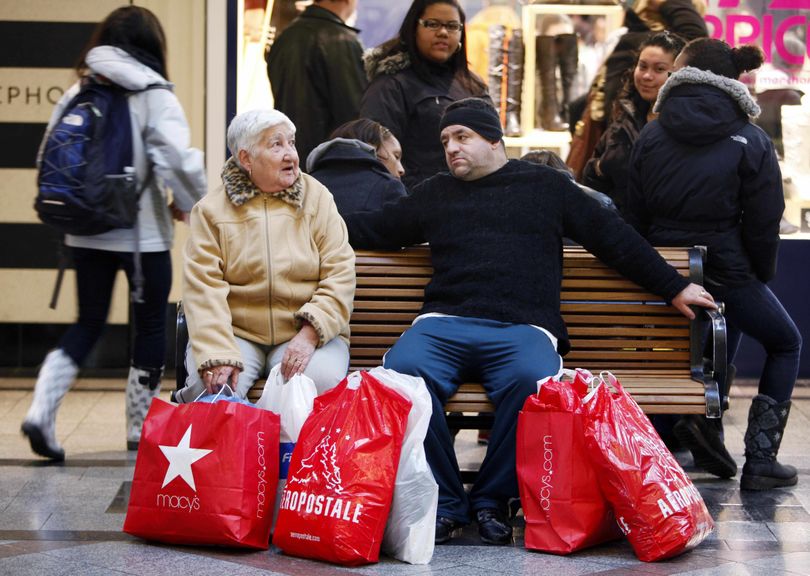 A pair of shoppers, who did not want to be identified, sit on a bench Monday at the CambridgeSide Galleria mall in Cambridge, Mass. Associated Press photos
As someone who doesn't like shopping or shopping malls, I concur with most of this list which includes:
The retail employee who cheerfully wants to know, as you're being rung up, if you have all your Christmas shopping done now?
The local news

Unescorted men in Victoria's Secret

Though Costco isn't the mall I would add Costco shoppers who push their loaded carts down the middle of the parking lot. Nothing says Merry Christmas like putting along at .5 mph behind some Bozo and his big screen TV, case of Heineken, and drum of industrial strength cleanser.
Have you encountered any of the folks on this top ten list?  Anyone you'd care to add?


---
---