Tue., Dec. 29, 2009
Bears Beat Vikings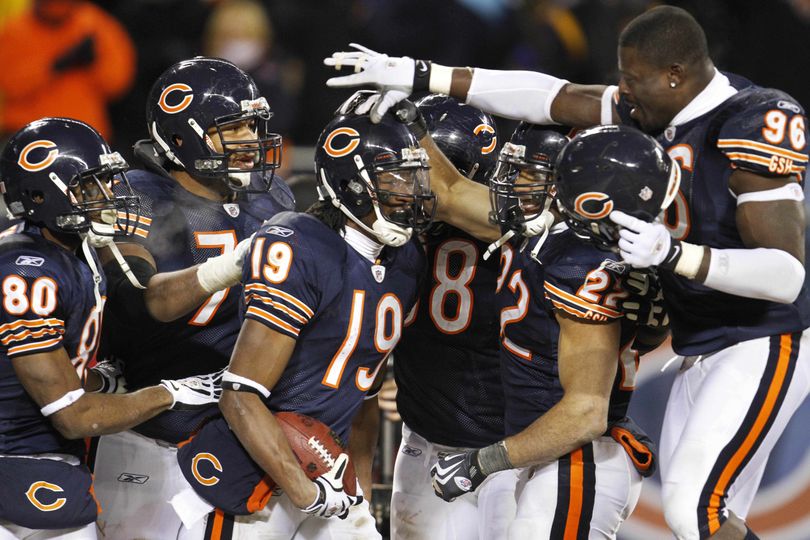 Associated Press Bears WR Devin Aromashodu is mobbed after his game-winning TD.
Most have been a sad day in the KageMann household as the Bears rallied for a TD in overtime play.
CHICAGO – Brett Favre cranked up and made one more impossible throw, zinging a touchdown pass in the fading seconds. Too bad for the Minnesota Vikings, that merely put them into overtime.
The Vikings lost again Monday night, beaten by the Chicago Bears 36-30 when Jay Cutler tossed a 39-yard strike to Devin Aromashodu. Minnesota fell for the third time in four games, and the defeat gave the New Orleans Saints homefield advantage throughout the NFC playoffs.
What two teams do you envision in the Super Bowl this year?
---
---