Wed., Dec. 30, 2009
His Cheating Heart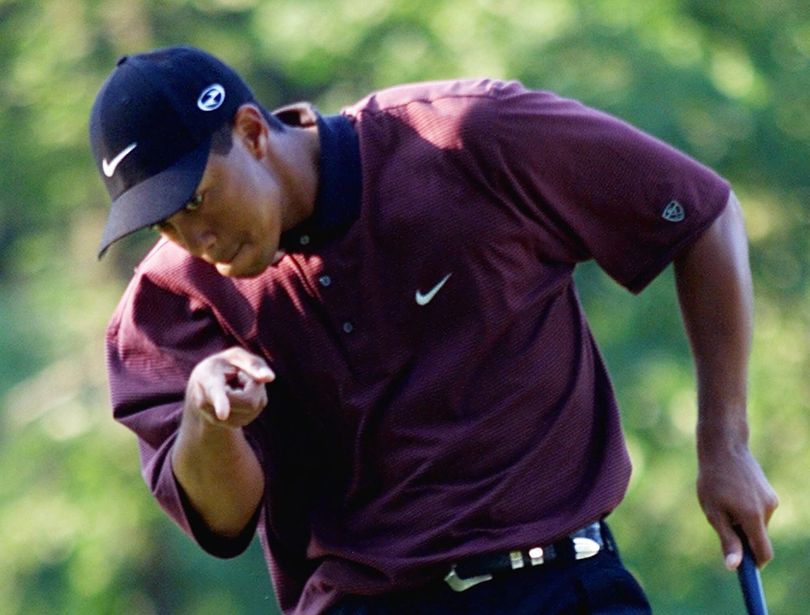 In this Aug. 20, 2000 file photo, Tiger Woods points to his ball as it drops for birdie on the first hole of a three-hole playoff against Bob May at the PGA Championship at the Valhalla Golf Club in Louisville, Ky.
Like years past, this one has been a whopper for high-profile philanderers. Psychologists aren't surprised, as guys are wired to want sex, a lot, and are more likely than gals to cheat. The behavior may be particularly likely for men with power, researchers say, though they point out that despite the genetic propensity to sleep around, cheating remains a choice, not a DNA-bound destiny.
The list of powerful individuals whose marital transgressions came out this year includes Tiger Woods, David Letterman, former senator John Edwards and South Carolina Gov. Mark Sanford.
The obvious question, perhaps most perplexing when it comes to wealthy men who had beautiful wives and seemingly enviable lives: "What were they thinking?"
Turns out, they may not have been thinking consciously about the acts at all.
"I'm guessing these things don't happen at the forefront of their brain," said Scott Reynolds, assistant professor of business ethics at the University of Washington in Seattle. "They aren't things he sits down and calculates out. It's in the background." Full story.
This has got to be the understatement of the year: "I'm guessing these things don't happen at the forefront of their brain," Still, the article is a good read even if the answer is pretty simple--- cheating is a choice.
Of course, your thoughts may differ.

---
---