Mon., June 14, 2010
WSU Gear Available For Virtual World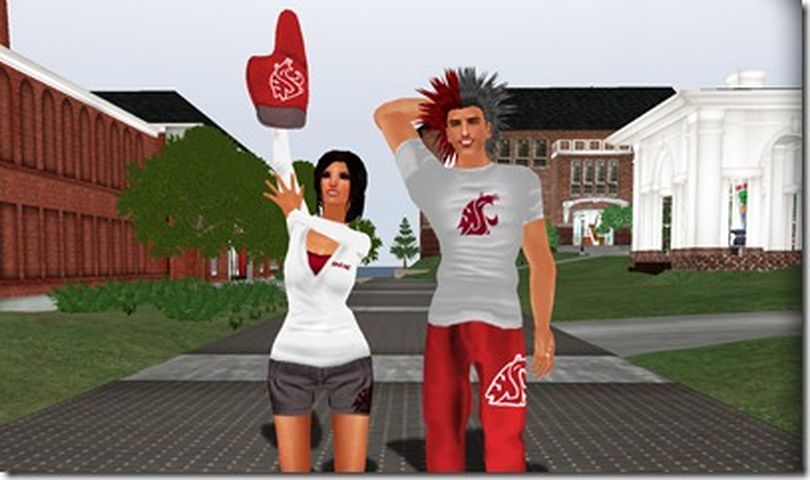 At Washington State, the Center for Distance and Professional Education has built a virtual campus, which includes stylish Cougar ware for avatars who want to upgrade their wardrobe.
Azure Moonlight's corset is chafing, and her boots pinch her size-2 feet. She's had a hard day of flying, shopping and dancing in the virtual world of Second Life. Fortunately, she can teleport over to J. Coug for the latest in Washington State University loungewear. "Avatars may want to get comfortable and show their Coug spirit when they visit WSU's Second Life campus," said Brian Maki, media production manager for WSU's Center for Distance and Professional Education, which built the virtual campus. "So we created some typical WSU attire, like, well, sweatpants." More here.
Question: Do you have an online avatar and hang out in virtual world -- or do you consider real life hard enough to handle?
---
---