Wed., June 16, 2010
PS: Meth Billboard Angers Post Fall Mom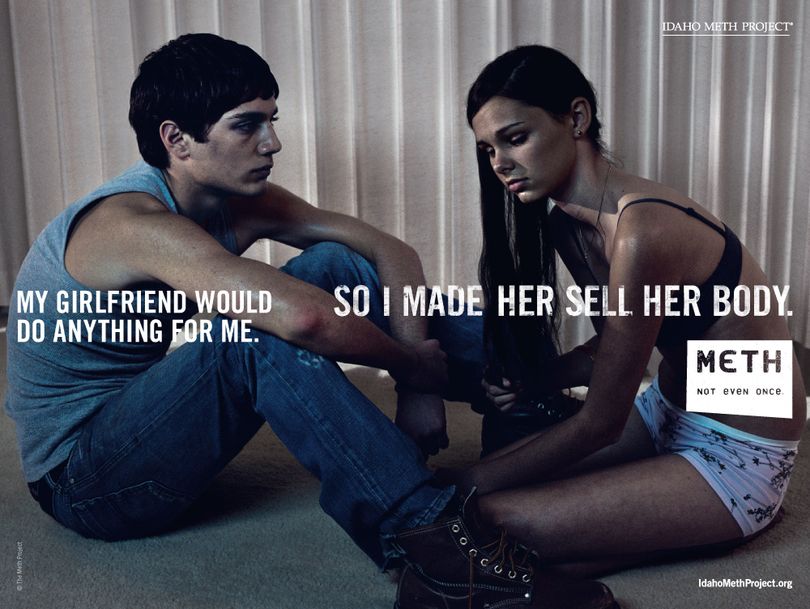 Dolly Metzger, a Post Falls mother, has written a letter to Post Falls Mayor Clay Larkin and the Post Falls City Council re: an Idaho Meth Project billboard that she considers increasingly offensive. The billboard is shown above. You can read her letter here.

Post Falls resident Dolly Metzger wrote the following note to SR editors re: an Idaho Meth Project billboard she considers "increasingly offensive" and "glaringly screaming" on Spokane Street as she takes her 10YO daughter back and forth to school and Church: "I moved away from this gratuitous type of imagery to live here and raise my daughter as a contributing and exemplary member of the community - this is not helping to facilitate that.  I believe this matter deserves more attention as there is a very large family community here being affected by this on a daily basis."
Question: Has the Idaho Meth Project gone too far with the graphic imagery it uses to fight the methamphetamine epidemic?
---
---