Mon., Nov. 29, 2010
Lakewood police slayings one year later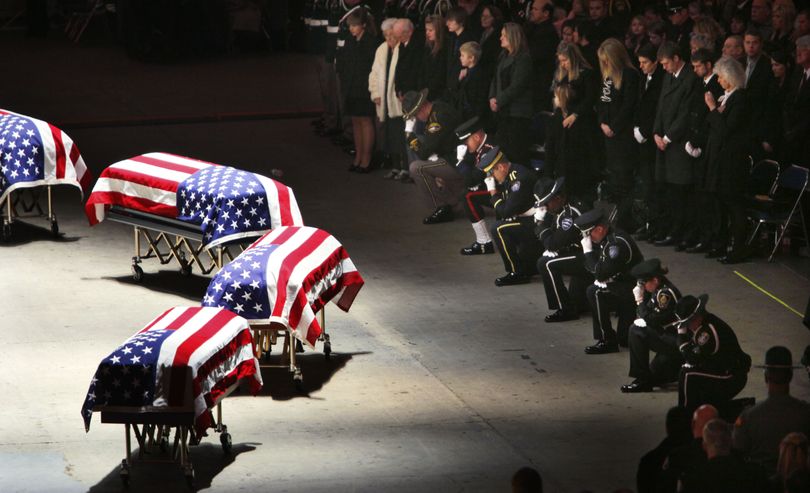 Police officers kneel at the caskets of four slain Lakewood officers during a memorial service Tuesday, Dec. 8, 2009, at the Tacoma Dome.
PARKLAND, Wash. – The first of two memorials honoring four Lakewood police officers who were killed by a gunman last year has been dedicated.
Today is the one-year anniversary of the deaths of Sgt. Mark Renninger and Officers Ronald Owens, Tina Griswold and Greg Richards.
A memorial was dedicated Sunday afternoon outside Forza Coffee shop in Parkland, where the four were gunned down.  More here.
Thoughts?
---
---