Wed., Oct. 6, 2010, 1:08 p.m.
Comment: Brannon Unelectable Now
At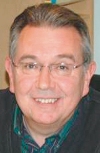 the Coeur d'Alene Press online site, commenter Rogue Cop tells the Brannonites who refuse to accept the judge's verdict that there's always a winner and a loser in such cases. Then: "The marginal cause of action under which this case was filed barely met the threshold for litigation. So money gets transferred from the taxpayers wallets to the attorneys' pockets. You folks aren't looking out for the public, you're trying to advance a personal agenda and the upshot is that Brannon is tainted now and unelectable in the future." (Courtesy: OrangeTV)

Question: Is Jim Brannon now unelectable in Coeur d'Alene?
---
---