Thu., Oct. 7, 2010
O'Donnell: Good Witch? Or Bad Witch?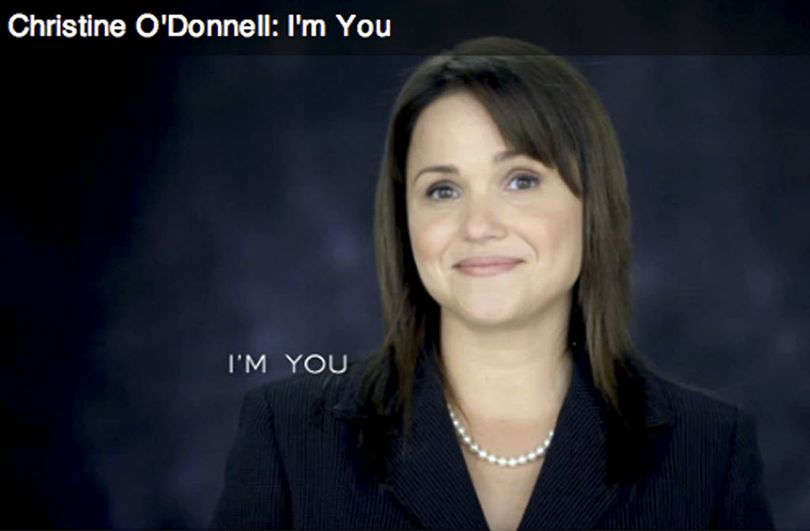 Republican tea-party-backed Senatorial candidate  Christine  O'Donnell of Delaware is shown.  O'Donnell is trying to assure Delaware voters: "I'm not a witch." Story here. (AP Photo/Strategic Perception Inc.)
Question: Christine O'Donnell has taken to the airwaves to reassure voters that she's not a witch, a reference to her admission that she dabbled in witchcraft as a child. Do you think this approach might win her favor with voters who might be more wary of her Tea Party pedigree?
---
---