Thu., April 7, 2011
APhoto Of The Day — 4.7.11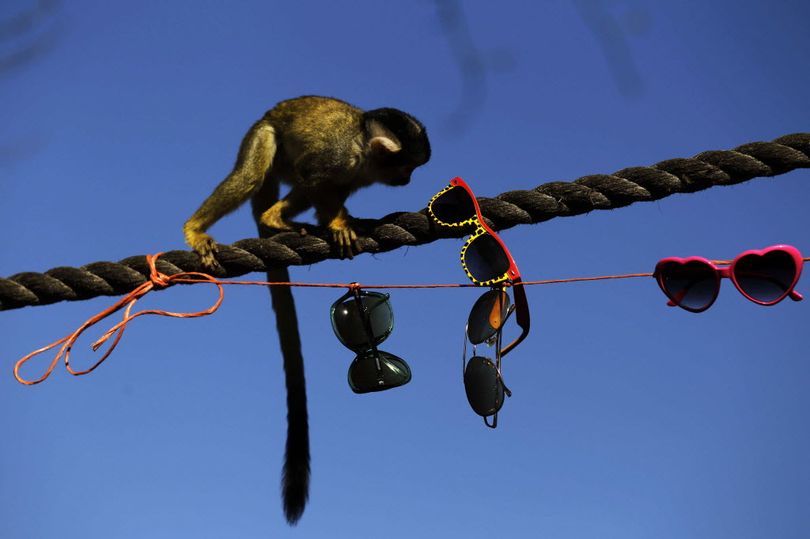 A Bolivian squirrel monkey checks sunglasses with bitter apple smeared on them, to deter them from stealing visitors sunglasses, during a photocall at London Zoo in London, Thursday, April 7, 2011. The event was held Thursday as keepers decided to train the monkeys to stop them grabbing people's sunglasses, using the bitter apple as they don't like the taste of anything sour. You write the cutline. (AP Photo/Matt Dunham)
Top Cutlines:
1. Monkey, after reading about the federal impasse, decides to look at the world through dark glasses until sanity returns -- Herb.
2. Unbeknown to the the zoo officials, Simon, the Squirrel Monkey, who was brain damaged from getting too much sun, loves his daily Apple Sour and has scored big time in having his favorite flavor soaking his favorite bling-bling, all within easy reach -- Jeanie.
3. Chippy, a Bolivian squirrel monkey; monkeys around with sunglasses he had squirreled away on a rope and taken from tourists visiting a zoo -- Kage Mann.
HM: Charlie.
---
---