Thu., April 7, 2011
No Nyuck-Nyuck-Nyuck?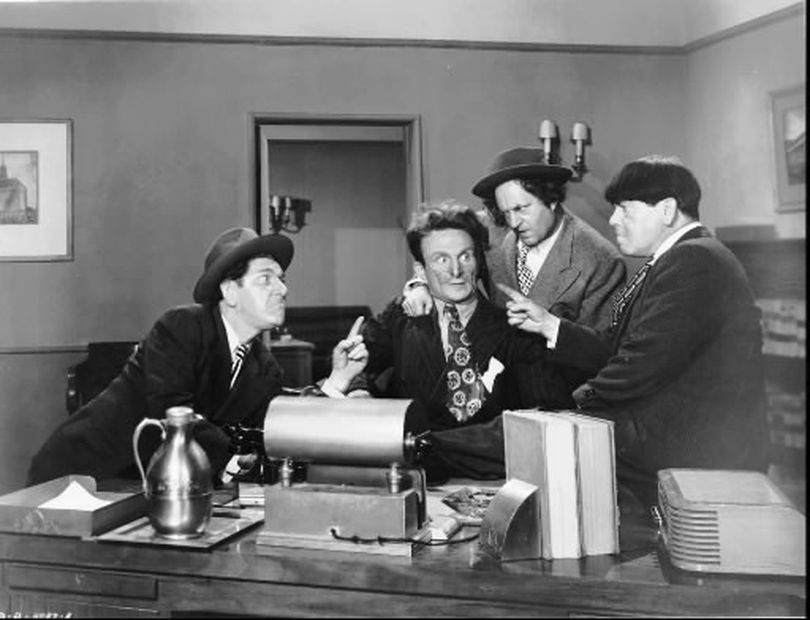 On her Facebook wall, Cindy writes: "My husband is pretty shaken up. Sam had a friend spend the night and he showed his buddy Derek's 3 Stooges DVD collection. It's a source of pride for my menfolk. "What are 3 Stooges?" asked his friend. "Why are they in black and white. I've never seen anything in black and white before." Derek paled. "What kind of world are we living in... when a 10-year-old boy has never heard of the 3 Stooges?"
Question: Do your kids know who the "Three Stooges" were?
---
---