Fri., April 15, 2011
NIdaho Blogs — 4.15.11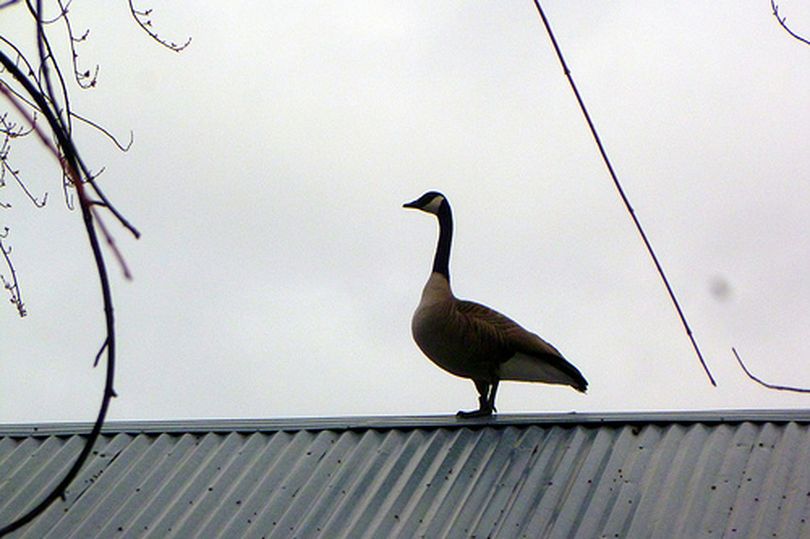 "I've never seen a goose on a roof before, esp on the peak," writes our Witch with a Gun at JeanC's Cathouse & Shooting Gallery. "Tried getting in closer so I wouldn't have to use my zoom at full, but he took off."
Featured Blog: We went to an estate sale today and it happened again. I go into someone else's house and imagine if it were mine. I think this is because I live in a little tiny house that is not even big enough for me, let alone engine-lifting, car-moving Mechanic Man. This house had it all - it had the wrap around deck/patio. It had a two car garage. It had a shop that was two stories tall and big enough to probably work on ten cars all under cover PLUS a 20 foot windowed office/JeanieSpokane, Nuts & Nonsense. More here.
Hucks Online numbers (for Thursday): 7596/4629, and (for Wednesday): 7873/4741
Question: When did you last go house shopping?
---
---