Thu., April 21, 2011
APhoto Of The Day — 4.21.11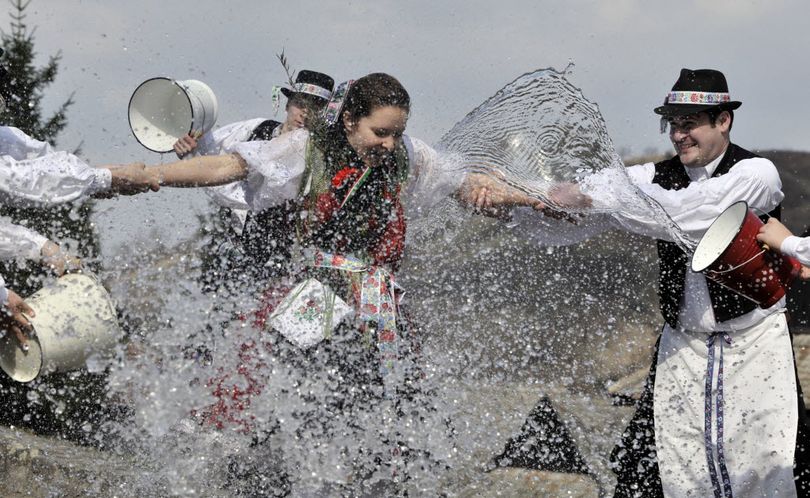 Boys of the Paloc minority, dressed in their traditional clothing, pour buckets of water on a girl in the village of Holloko, 100 kilometers (62 miles) north-east of Budapest, Hungary, Friday, during a practice performance of this typical Hungarian Easter tradition. You write the cutline. (AP file photo/Bela Szandelszky)
Today's Top Cutlines:
1. The Hungarian minority male population gets a little excited each time a female is released into the wild -- CoeurGenX.
2. (tie) Don't feel sorry for her, she just felt she was in this year's Cd'A spring weather -- Don Sausser. And: After admitting to Hungary officials; about having fireman fantasies, Cindy is doused with water by local firemen -- Kage Mann.
3. if you need a bucket brigade to remove the stench from the wench, maybe you need a new wench -- Powder Farmer.
HM: Formerly Sandpoint, JohnA & everyone else (great stuff today).
---
---