Thu., April 21, 2011
NIdaho Blogs: Tad Laughs Last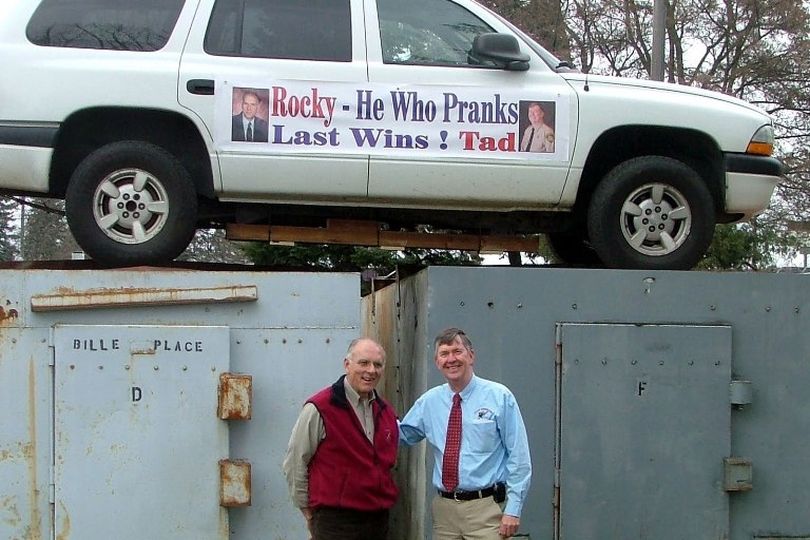 "Longtime Kootenai County Sheriff Rocky Watson is a legendary prankster so retiring Undersheriff Tad Leach planned a payback for his last day," posts Kerri Thoreson of More Main Street. "Tad (on right) arranged to have a forklift place Rocky's Durango on top of two ammo bunkers in the Sheriff's Dept. yard on Wednesday afternoon." More here.
Top Blog Post: The opening of Ugly Fish Asian Bistro was first reported in the CDA Press a few months ago, but apparently we were having a vodka holiday that week and somehow missed the news. I haven't driven by the newly-constructed Riverstone location (1927 W. Riverstone Drive) to see if construction of this place is indeed an actual reality but I'm assuming it's happening since they already have a presence in the various listings and maps on Google and the online yellow pages (the internet never lies)/OrangeTV, Get Out! North Idaho. More here.
Hucks Online numbers (for Wednesday, April 20): 8350/5225
Question: Anyone know whether Ugly Fish Asian Bistro has opened in Riverstone?
---
---