Thu., Aug. 4, 2011
Huckleberries Hears …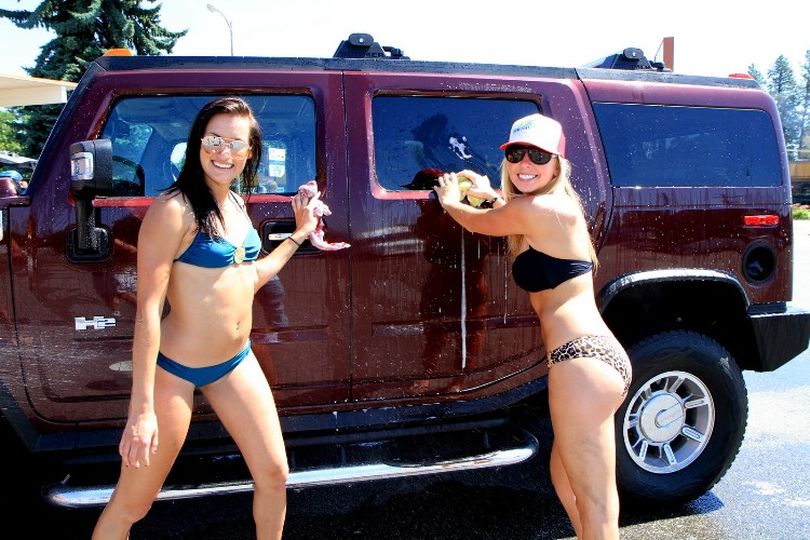 I've had two other Berry Pickers who said bikini-clad NIC volleyballers washing cars for program at Runge's were wearing appropriate attire for Coeur d'Alene's City Beach. Don Sausser provides this proof. More of Don's photos here.
... that the North Idaho College volleyball team are staging a fundraiser by washing cars in bikinis at Runge's. A concerned Berry Picker called to say that there's a lot of skin showing under the hot sun and 90-plus degree temperatures. "I guess they're 18," said the caller, "but it's a little much."
Question: Do you see anything wrong with car-washing attire?
---
---