Mon., Aug. 8, 2011
APhoto Of The Day — 8.8.11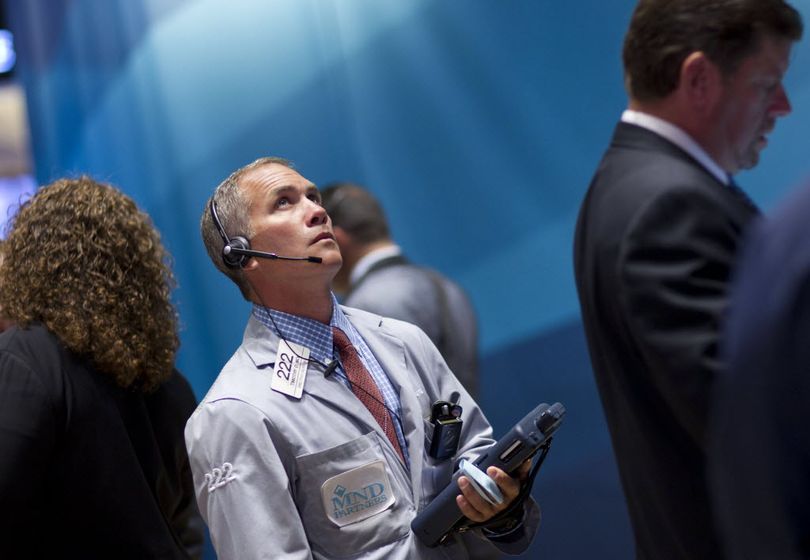 Traders work on the floor of the New York Stock Exchange this morning in New York. You write the cutlinie. (AP Photo/Jin Lee)
Top Cutlines
1. Lord Ganesha. (& winner of 4 free North Idaho Fair tickets): I am but a loser under your command, grappling for bread crumbs within a glimmer of hope. I know I can never ever separate myself from the intricate minds of the supreme government who choose to rack me against the coals. I am at your mercy, nothing else is working -- Stebbijo.
2. A trader, who now wears a brace on his middle finger from flipping off congress too much, ponders what his life would have been if he listened to his mom and dated that "nice girl" in high school, the girl that wanted him to become a policeman instead of a stock trader -- Photoguy.
3. Trader at the NY Stock Exchange: "Well, I just lost my house, car and my girlfriend left me for another trader. Other than that it has been a pretty good day" -- Kage Mann.
HM: Phaedrus & everyone else. Very good cutlines.
---
---