Mon., Aug. 8, 2011
End Notes: Forever Young No More
In the fitness center locker room this morning, I struck up a conversation with a woman named Connie who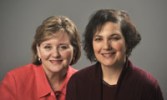 had attended her 1971 Ferris High School 40th reunion over the weekend. Out of a class of about 525, at least 31 have died, and the number could be slightly higher, Connie believed, because some there were remembering folks who were not on the official list of those who had passed on. We had an involuntary moment of silence because 31 sounded like a lot. I think when we remember high school, we are all frozen in our prime, and so to imagine 31 gone, it seemed astounding/Rebecca Nappi, End Notes, SR. More here.
DFO: My best friend in high school died about 10 years ago. I didn't find out about it until his former wife contacted me about 2 years ago. Although I'd lost track, I was still stunned that someone as athletic and life-loving as Rich would die at age 50. How about you?
Question: Is there an ex-high school classmate(s) that has passed on that you miss a lot?
---
---