Wed., Aug. 17, 2011
$360M lost in Afghanistan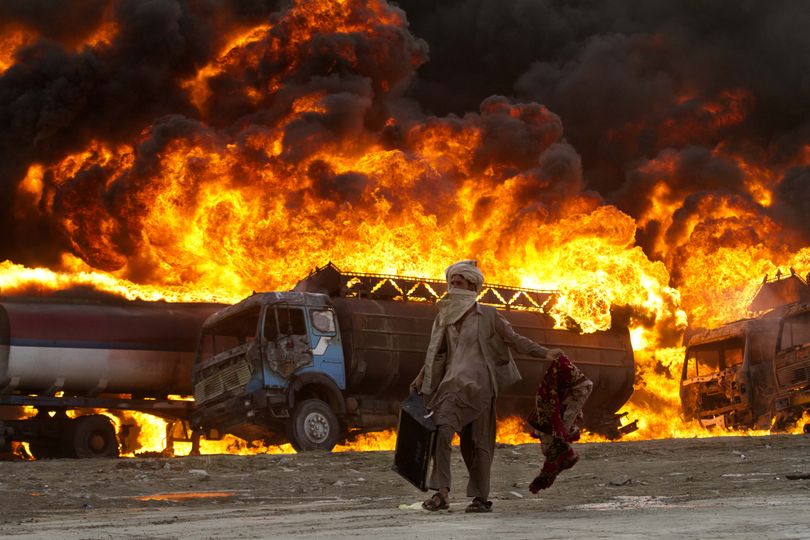 An Afghan carries his belongings as he passes burning fuel tankers in the outskirts of Kabul, Afghanistan, Thursday, Aug. 4, 2011.
WASHINGTON (AP) — After examining hundreds of combat support and reconstruction contracts in Afghanistan, the U.S military estimates $360 million in U.S. tax dollars has ended up in the hands of people the American-led coalition has spent nearly a decade battling: the Taliban, criminals and power brokers with ties to both.
The losses underscore the challenges the U.S. and its international partners face in overcoming corruption in Afghanistan. A central part of the Obama administration's strategy has been to award U.S.-financed contracts to Afghan businesses to help improve quality of life and stoke the country's economy. Full story.
Does anybody care or is this just the price of the doing the business of war?
---
---