Wed., Aug. 17, 2011
APhoto of the day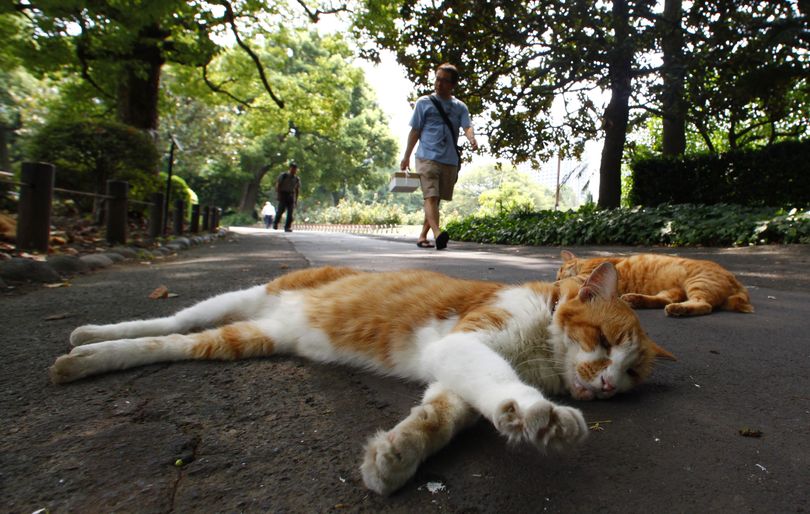 Cats take a nap in a park in Tokyo in the early afternoon Tuesday, Aug. 16, 2011.
#1 Pedestrian roadkill is a huge problem on speed-walking paths in Japan. The cats never see them coming. Pounder
#2 I hate when people kitty litter. Cabbage Boy
#3 The new Tokyo 'Cat Walk.' stebbijo
Winners pick up your Fair Tickets at the Cda office. Up to 4 per person.
---
---