Wed., Aug. 17, 2011
Hayden Lake: What's in the water?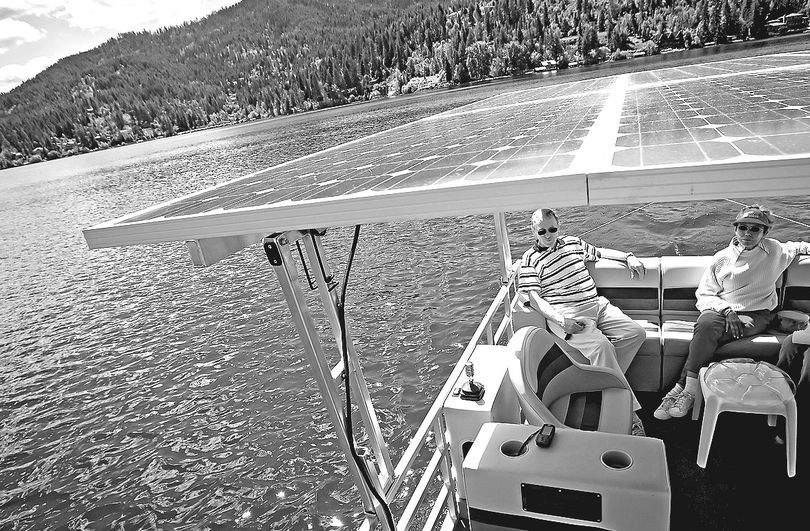 Richard Trudell cruises Tuesday on Hayden Lake on the solar-powered pontoon boat he designed and built. SR file photo.
HAYDEN LAKE - The waters of Hayden Lake this summer have been clouded with mysterious black particles floating on the surface, clinging to swimmers and washing up on beaches.
Some have thought it resembles an oil spill on the lake, accumulating wherever the winds and wave action send it. Boaters have spotted it in large bands on the middle of the lake. It grows darkest in shallow areas and near docks. David Cole, Cda Press Full story.
See? This is why I don't like to swim in anything without a concrete bottom and chlorine. Where's your favorite place to swim?
---
---