Wed., Aug. 31, 2011
Idaho 21st Worst On Gawker List
In a way, we're lucky that Gawker has rated Idaho only the 21st worst state in the country, far behind the Top 5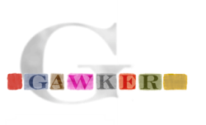 (1. Arizona, 2. Alabama, 3. Utah, 4. New Jersey, and 5. Mississippi). Of the Spud State's positives, Gawker sez: "Americans probably know the least about Idaho, maybe more than any other state, and you get the impression when you're there that that's how they like it. The state is also a beautiful one, rugged and big-skyed, full of great skiing and other outdoorsing. As small Western cities go, you could certainly do a lot worse than Boise. Which, if nothing else, is really pleasing name to say. And, of course, where would any of us carb-chompers be without potatoes? We've Idaho (partly) to thank for those." More here.
DFO: In the minus column, Gawker mentions "Wide Stance McGee" (Larry Craig), annoying celebrities in Sun Valley, no good north-south road, & Napoleon Dynamite. But sez nothing about supremacists. Have we finally shed that image?
Question: Which state would you rate as worst in the nation?
---
---