Mon., Dec. 19, 2011
Say Cheese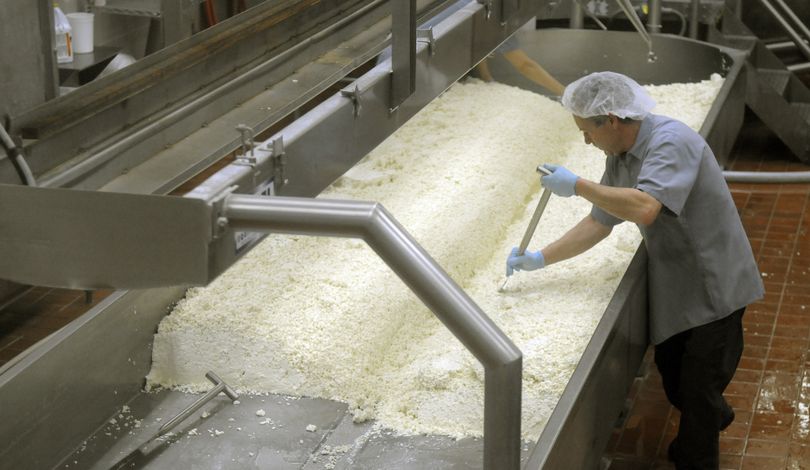 WSU Creamery worker and cheese supervisor Johnny Parkins stirs 1,500 pounds of Cougar Gold cheese on the finishing table last week.
The packages in a Washington State University warehouse are addressed to distant cities in Texas, Florida, Pennsylvania and Missouri. They're consumer testimonials to the far-flung appeal of Cougar Gold.
The WSU Creamery will ship about 50,000 boxes of the crumbly, white cheddar – which comes in an iconic gold-striped can – and other Cougar-brand cheeses this holiday season. Becky Kramer, SR
I'm a big fan of Cougar Gold. Have you tried it?
---
---