Fri., Dec. 30, 2011
Who Will Win Kootenai GOP Struggle?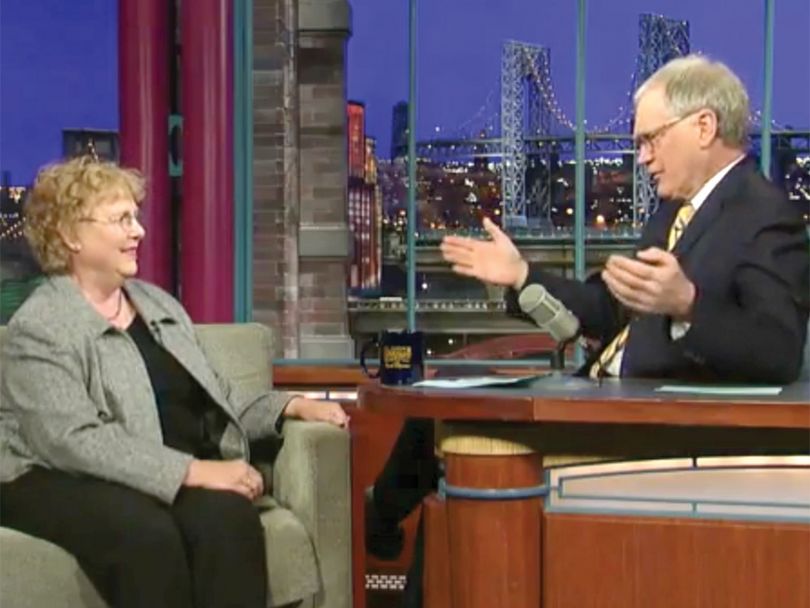 In this courtesy photo from the Pacific Northwest Inlander, Pam Stout, a founder of the Sandpoint Tea Party, appears on the Late Show with David Letterman in 2010. Inlander reporter Chris Stein breaks down the various splinter Republican factions in Kootenai County for an article this week that observes: "Among a proliferation of conservative groups, some Kootenai County Republicans fear their greatest enemy may by themselves." More here.
December has seen the emergence of two new conservative groups: the United Conservatives of North Idaho and the North Idaho Political Action Committee. Both profess to be Republican, but they couldn't be further apart in approach. The United Conservatives group characterizes itself as a "very conservative" work-in-progress, while the North Idaho PAC pledges to support "reasonable Republicans" who can steer a more moderate course.
Question: Which GOP group in Kootenai County will emerge as kingmakers in the spring primaries?
---
---