Thu., Feb. 3, 2011
Fire Levels Historic Sisters Building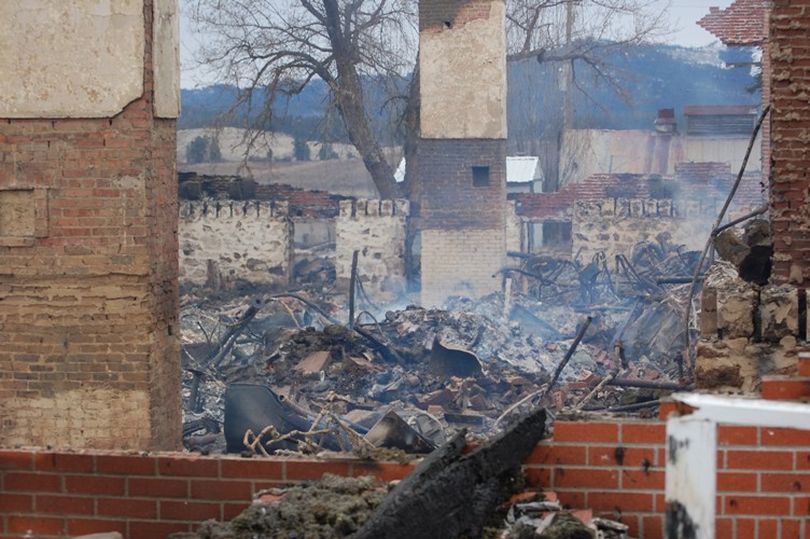 The Coeur d'Alene Tribe's Sister's Building was destroyed in an early morning fire in the early morning hours Thursday. The cause of the blaze is unknown and is currently under investigation by tribal police. At this point, authorities don't think anyone was hurt or killed. "This is a big loss," said Coeur d'Alene Tribe Chairman Chief Allan. "Part of our history is gone. The memories will always be with our people, but it is a sad day for the Tribe." The fire was reported around 3 a.m. by the tribal school superintendent Bob Sobotta. The Tensed Fire Protection District and Plummer Gateway Fire Protection District responded to blaze/Marc Stewart, Coeur d'Alene Tribe spokesman. More below.
Mary Immaculate Girl's Boarding School is known as the "The Sister's Building" was listed on the National Register of Historic Places.
"It's like a death," said Coeur d'Alene Tribe vice chairman Ernie Stensgar. "I have a lot of fond memories in that building. We had a lot of social events there."
The three-story brick building was constructed in 1908 and used a boarding school until 1974. The original school, which was built in 1882, burned to the ground in 1905.
In the late 1870s, tribal chiefs travelled to Vancouver, Wash., and asked the Catholic Church to build a school on the reservation to educate them in both worlds.
The building also housed the Tribe's Education Department and sewing and cutting industries after the school was closed.
Up until its destruction, the Tribe used the building for storage and to house telecommunication equipment for wireless internet services for the DeSmet area.
---
---