Sun., Feb. 6, 2011
Super Bowl Sunday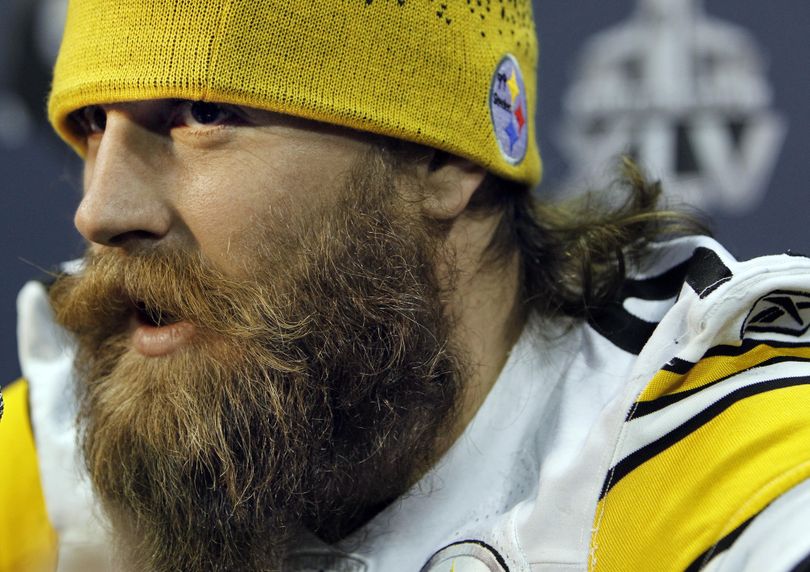 Pittsburgh Steelers defensive end Brett Keisel and "The Beard."
Can't really get excited about the Battle of the Yellow Pants. And despite years of mocking the Packers and their Cheesehead fans, today I will be wearing dairy products on my head and cheering for the Packers. Savvy sports writers and fans have told me that the Steelers will most likely win.
All the more reason to cheer for Green Bay.
Feel free to share your Super Bowl predictions here.
---
---