Mon., Feb. 7, 2011
Parting Shot: Celebration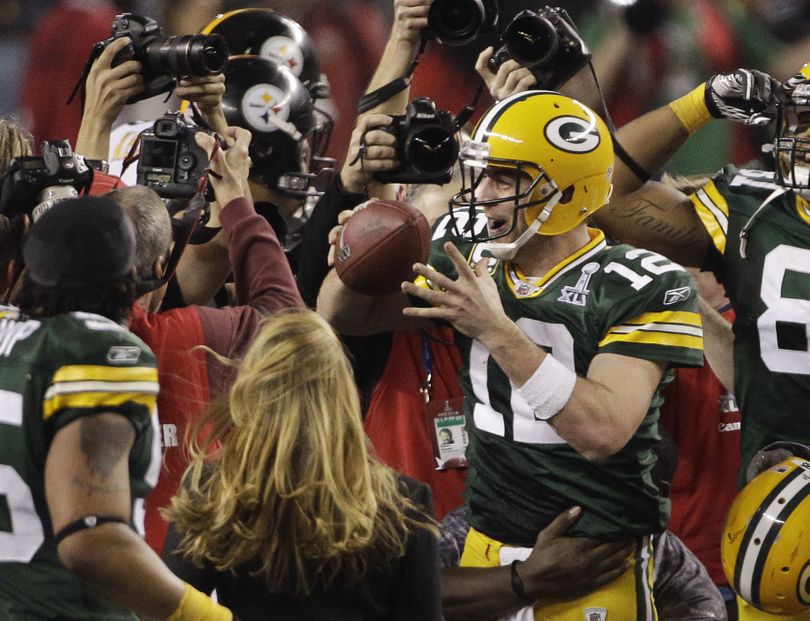 Aaron Rodgers celebrates with teammates after Green Bay's victory over Pittsburgh in Super Bowl XLV.
ARLINGTON, Texas – Absolutely no need to bring up Ol' What's His Name ever again. Aaron Rodgers is a Super Bowl championship quarterback in his own right.
And he's the game's MVP, too. That's an honor Brett Favre, his Green Bay Packers predecessor, never earned.
With precise passes and cool under pressure, Rodgers completed 24 of 39 passes for 304 yards, three touchdowns and no interceptions Sunday night to lead the Packers to a 31-25 victory over the Pittsburgh Steelers for Green Bay's first NFL title since Favre's in the January 1997 Super Bowl.
Got a favorite moment from Super Bowl XLV?
---
---