Tue., Feb. 8, 2011
Bad news in the cards for Romanian witches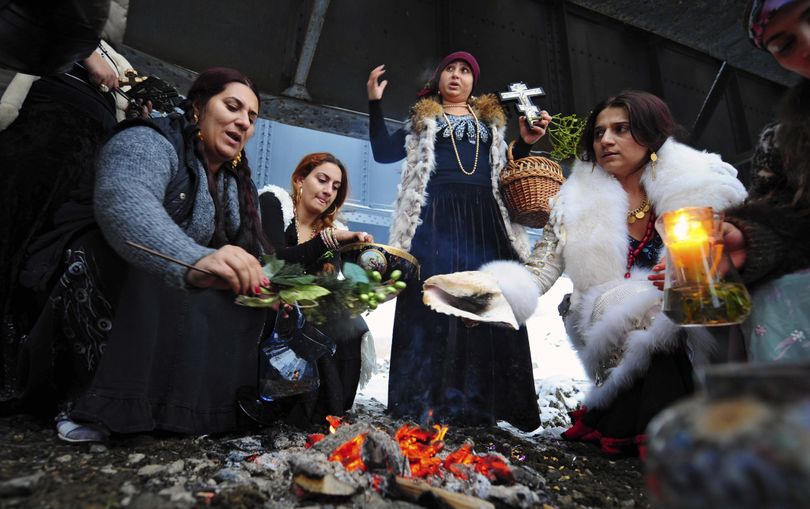 Romanian witches perform a ritual in Chitila, Romania
BUCHAREST, Romania – There's more bad news in the cards for Romania's beleaguered witches.
A month after Romanian authorities began taxing them for their trade, the country's soothsayers and fortune tellers are cursing a new bill that threatens fines or even prison if their predictions don't come true.
Superstition is a serious matter in the land of Dracula, and officials have turned to witches to help the recession-hit country collect more money and crack down on tax evasion.
Witches argue they shouldn't be blamed for the failure of their tools.
"They can't condemn witches, they should condemn the cards," Queen Witch Bratara Buzea told The Associated Press by telephone. Alison Mutler, AP Full story.
I'm pretty the folks who run the Pyschic Hotline have to pay taxes. Have you ever had your palm read or consulted a fortune teller?
---
---