Tue., Feb. 8, 2011
Human remains found in DeSmet fire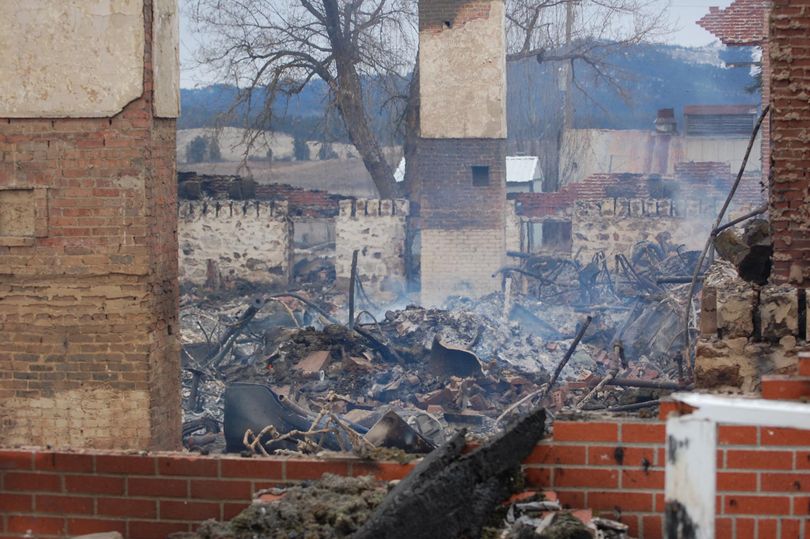 The Coeur d'Alene Tribe's Sisters Building was destroyed in an early-morning fire on Thursday, Feb. 3, 2011, in DeSmet, Idaho. Tribal police are currently investigating the cause of the fire.
Authorities have discovered human remains in the rubble of the Coeur d'Alene Tribe's historic former boarding school building, which was destroyed by fire Thursday.
Tribal police found the remains while investigating the cause of the fire, a Tuesday news release from the tribe said. The building, known as the Mary Immaculate School, came to be known as the sisters building or sisters school.
"We're working with the FBI and the state fire marshal," said Keith Hutcheson, tribal police chief, in the release. "Hopefully we can determine who this person was for the sake of this individual's family."
The cause of the fire is unknown.
Marc Stewart, a spokesman for the tribe, said crews securing the building site knocked over the walls and chimneys after the fire and the material fell into the foundation area. More here.
---
---